A collaboration between UTA, Salt Lake City and the Utah Department of Transportation is one of three local finalists in the University of Utah's American Dream Ideas Challenge. Each team will receive $30,000 to refine their idea and will compete to win $1 million at the national level.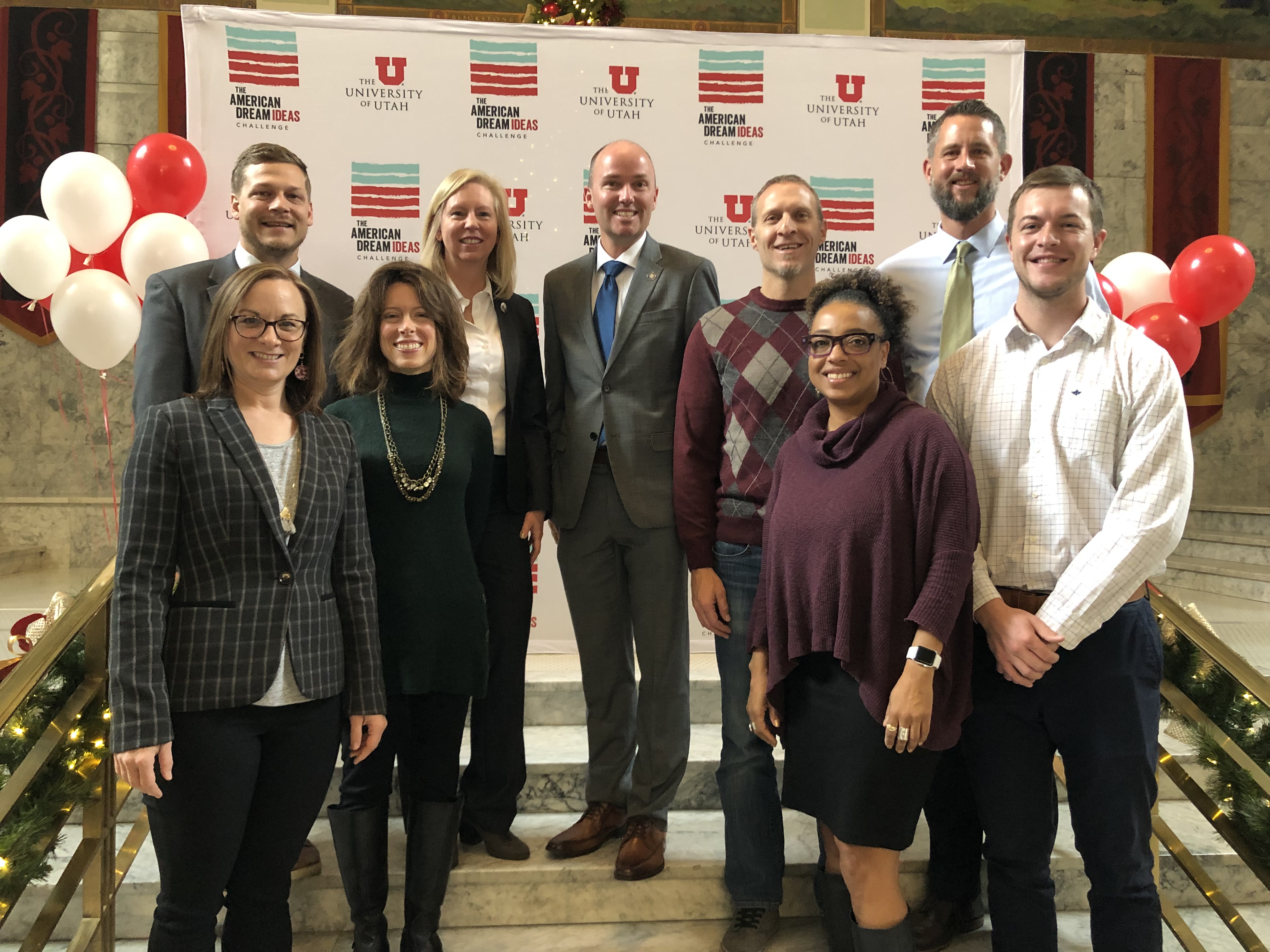 The UTA-SLC-UDOT team developed a concept to integrate transportation choices into a single app. A rider could use the app plan a trip that involves a UTA pass, ride sharing or bike sharing, and pay for all services using one platform – or even with a monthly subscription fee. The goal is to allow households to reduce or eliminate a person's reliance on car ownership as a mode of transportation.
The concept, called mobility as a service, is designed to make transportation as flexible and reliable as your car but at a fraction of the cost. Similar to subscribing to streaming video or music, in the future a person could subscribe to transportation including buses, trains, ride hailing, bike sharing, and more.
UTA Innovative Mobility Solutions Researcher Shaina Miron Quinn said the team will seek a third-party developer to create the app.
"We are reaching out to the private sector for best-of-industry solutions," she said. "We want to collaborate with companies that can complement our transit system to create a better transportation landscape for our riders."
The other local finalists included an idea that would allow Utahns to rent out unused storage space and a proposal to help reinvigorate southeastern Utah's economy.
"These teams clearly emerged as the top three given their innovation, interdisciplinary and collaborative team composition and their potential to meet the challenge goal," said Courtney McBeth, project director of the American Dream Ideas Challenge.
Each team will receive $30,000 to refine its proposal before the national round of competition in Phoenix on Jan. 29, 2019, where they'll have the chance to receive $1 million in funding.
The Alliance for the American Dream was launched by Schmidt Ventures in April to support ideas that help America's middle class. The alliance consists of four public universities, the University of Utah, Ohio State University, Arizona State University and University of Wisconsin-Madison, which solicit ideas from their communities and host the American Dream Ideas Challenge.
The University of Utah's American Dream Ideas Challenge received 152 proposals from across the state. In October, a university committee whittled the entries to 10 finalists. The American Dream community advisory board, led by U President Ruth Watkins and Lt. Gov. Spencer Cox, selected the top three ideas earlier this month.
"An incredible amount of creativity and hard work went into each proposal, illustrating how deeply Utahns care about their communities and about helping one another succeed," Watkins said. "We are so pleased to contribute to a project we believe can make a lasting, positive difference in our state, benefiting thousands of Utahns."