Try Vanpool at Your Company
Want to help your employees make the most of their commute?  Try offering a vanpool benefit.  UTA leases vans for employees to use while commuting to and from work.  There are more than 400 UTA vanpools along the Wasatch Front, many are company sponsored. Besides helping your employees be more productive, vanpools are a great way to meet your corporate environmental goals, too.
Companies with Vanpools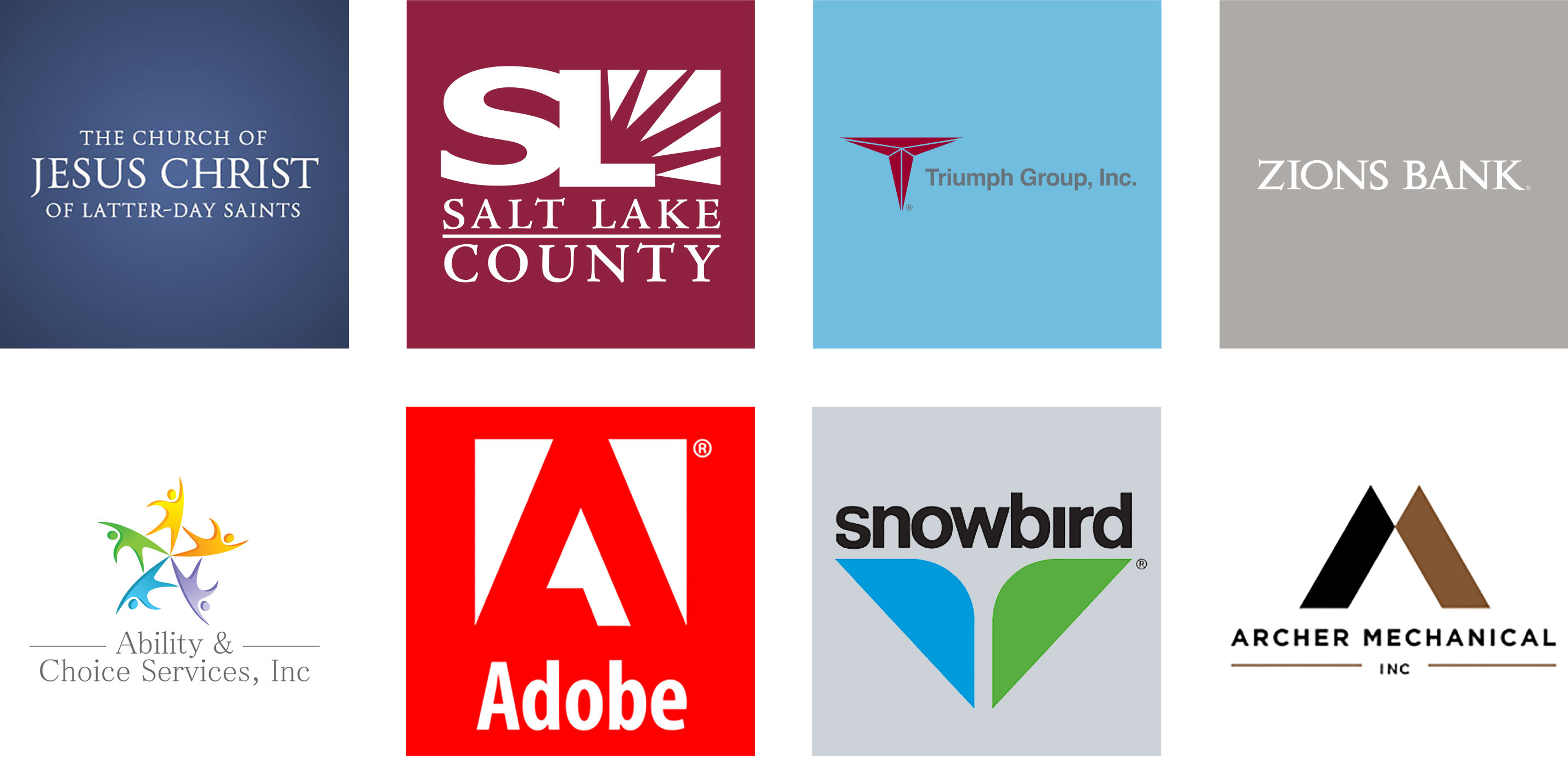 Vanpool Costs
Companies can choose to sponsor all, part or none of the Vanpool costs.  Costs of vanpools vary depending on passengers and distance traveled. The average vanpool cost per person is $99 a month and can be as low as $30 a month.  If a company sponsors the costs, it can receive a federal tax deduction.
For larger vehicle costs, click here.
For smaller vehicle costs, click here.
IRS Pre-Tax Transit Benefits
When companies cover the cost of vanpools, they can receive a pre-tax transit benefit of up to $255 a month, per employee in the vanpool.  If a company chooses not to sponsor the vanpool, it can still help by setting up a pre-tax transit benefit for employees, similar to a health savings account.  To learn more about pre-tax transit benefits, click here.
Vehicles and Upgrades
UTA vans look sharp and range in size.  Minivans are great for up to 7 passengers.  We also offer large vans for 6 to 15 passengers.  Once you have selected your vehicle, you can also add upgrades.  Bike racks are ideal for employees who like to pedal your way through lunch.  Wifi helps employees work while they commute, even when they're miles away from the office.
RideVan Plus
Suppose your employees can use FrontRunner or TRAX to make most of their commute, they just need help going that first mile to the train station or last mile to the office.  RideVan Plus can help.
Learn more

To request a personal call from our experts, please submit an email here.