Utah County's first bus rapid transit (BRT) line is more than one-third complete. Work is underway now to widen roads and build stations for the Provo Orem TRIP (Transportation Improvement Project). Currently, the project's first station is being built on the campus of Utah Valley University. In Provo, construction crews are finishing up a full reconstruction of 700 North, widening sections of University Avenue and finishing construction on the outer sections of the new Provo River bridge. In Orem, construction crews are removing curb and gutter and relocating utilities along University Parkway to make room for new bus-only lanes.
BRT construction is on pace to be completed by this time next year, with the possibility of opening the line as early as fall or winter 2018. When the line opens, buses will run in dedicated lanes in the center of the road and have traffic signal priority at stoplights to serve riders quickly, frequently and efficiently. The completed line will have 18 stations served by buses every six minutes during morning and evening rush hours.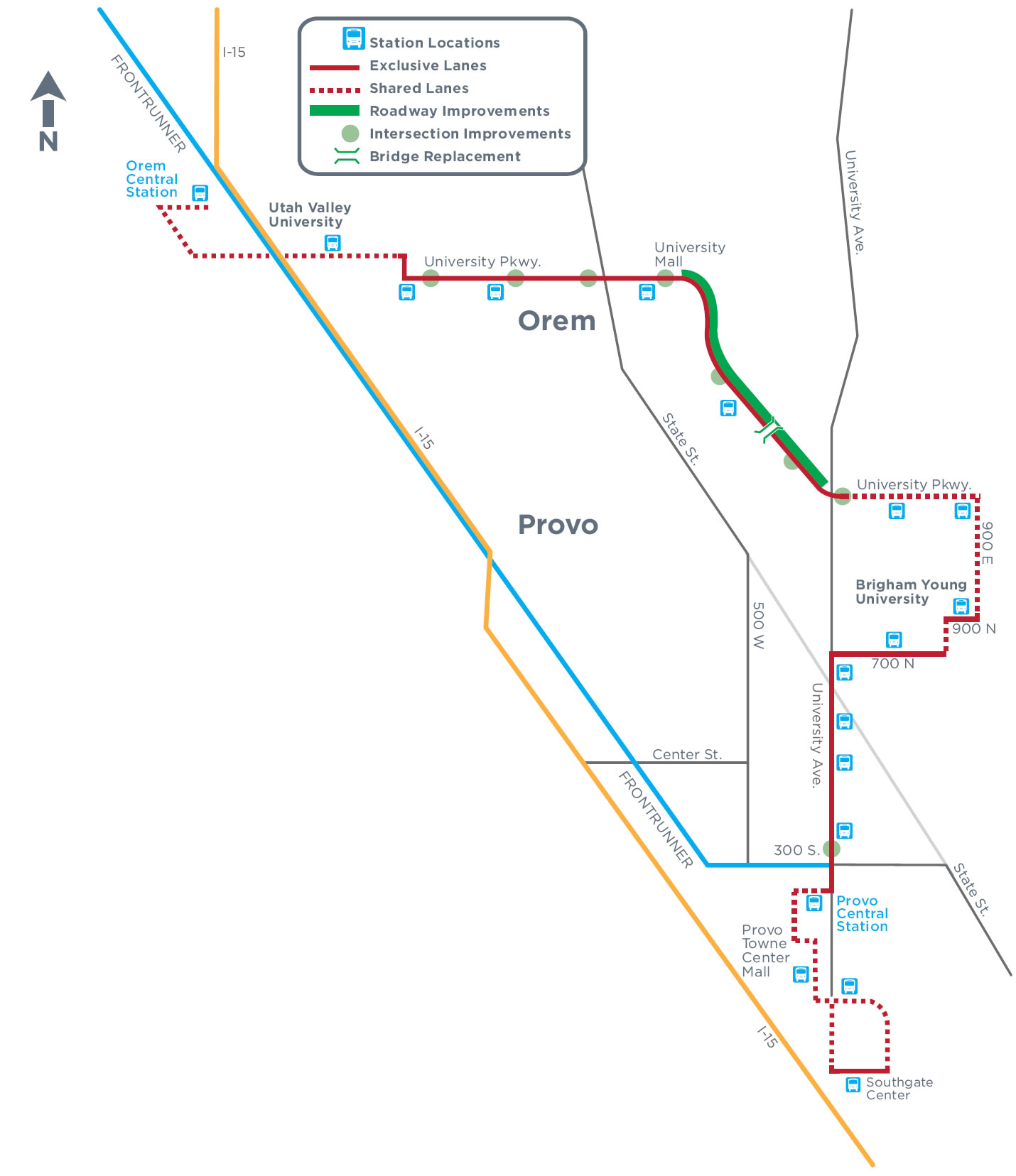 Provo Orem TRIP is designed to provide Utah Valley residents with a convenient connection to FrontRunner, universities, shopping and other amenities. The BRT line is just one aspect of Provo Orem TRIP, which also includes roadway improvements like wider streets and pedestrian-friendly crosswalks, more bike lanes and sidewalk and trail upgrades. The project is a partnership between the Utah Department of Transportation (UDOT), Utah Transit Authority (UTA), Mountainland Association of Governments (MAG), Provo, Orem and Utah County.
You can get the latest Provo Orem TRIP news by liking the project's Facebook page, checking out weekly construction updates and signing up for email alerts.