If you're a UTA rider, you're probably used to seeing our UTA Transit Police officers monitoring the system and working to keep riders safe. The job of a transit police officer extends beyond patrolling the system, however. Officers participate in regular service projects that include feeding the homeless, helping veterans and assisting people with disabilities.
UTA Transit Police Chief R. Fred Ross said community service helps people get to know the officers, and helps officers gain a better understanding of the communities they protect.
"It is imperative to successful community policing that our customers see us as being part of the community, and these activities help foster that," he said. "In addition to engaging the community, it has helped our officers understand the differences and needs in the communities we serve, and find ways that we can better serve them."
UTA Transit Police officers are asked to plan and participate in at least one community outreach activity every month. Earlier this month, officers cleaned wheelchairs at the George E. Wahlen Ogden Veterans Home. Many of the residents are unable to clean their own wheelchairs and enjoyed the chance to have their mobility equipment deep-cleaned. Officers also raised funds among themselves to purchase food and served lunch on Oct. 3 to 30 veterans at the Fisher House SLC, a facility that houses military families while their loved ones receive medical treatment. Officers also served dinner to the homeless at Lantern House shelter this month.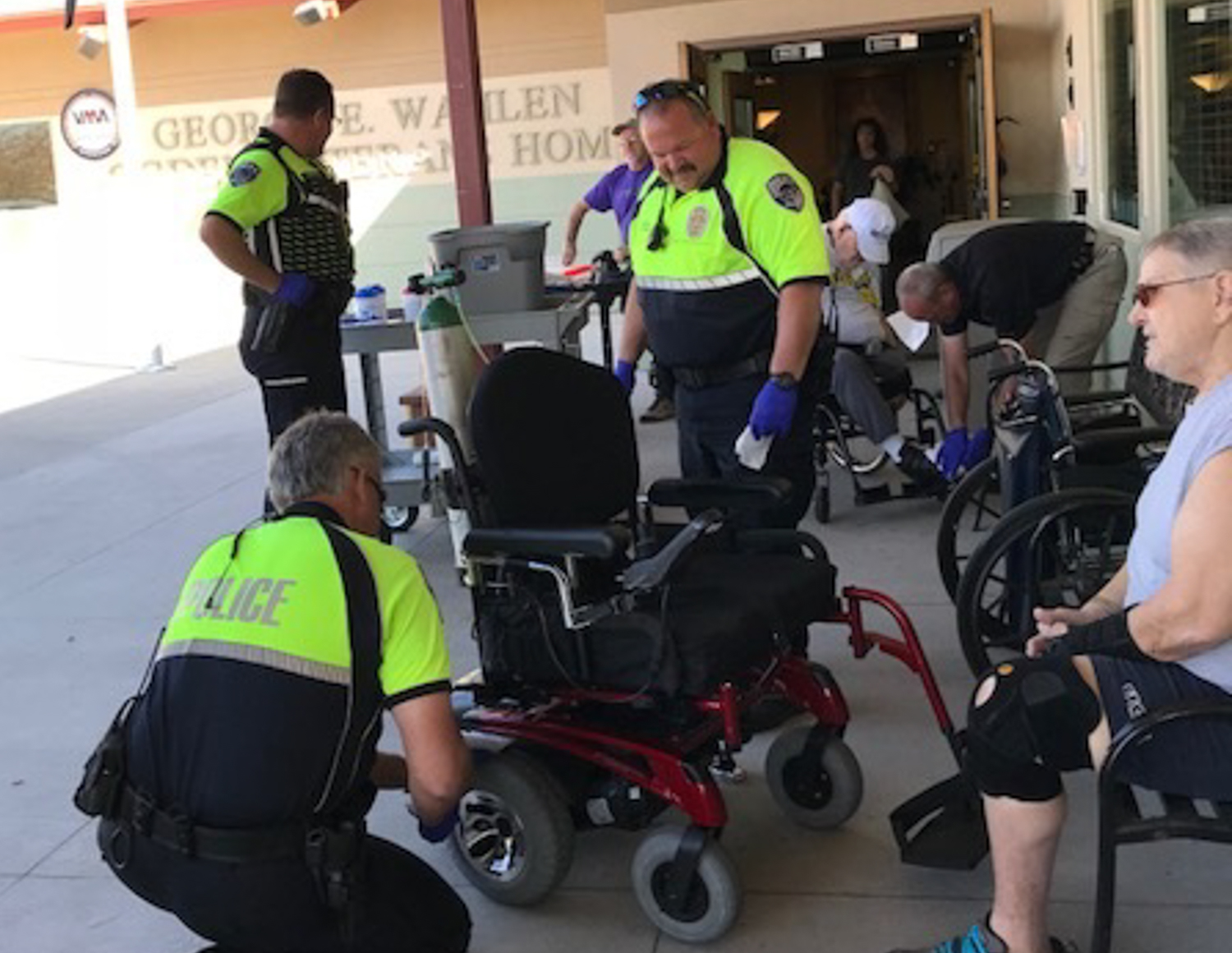 Ross said he hopes the work helps the community understand that while officers must enforce the law, they also have a strong desire to serve the community.
Follow us here to find out about other UTA Transit Police service projects and initiatives. If you need to contact UTA PD for assistance, you can do so at 801-298-EYES (3937) or text a description of the incident to CRIMES (274637) and start the text with "UTA Tip".