On Tuesday we did our first annual Rider's License Launch Party at Lagoon! Students and families from Farmington were invited to participate in the festivities, which included a Lagoon Season Pass raffle, Rider's License giveaways, carnival food, and music from the local DJ, Rob Ferre.

At the event, UTA Trustee Beth Holbrook shared remarks about the Rider's License pass, saying, "We're excited to lower the price of the Rider's License, making it more accessible. We want our youth to experience the benefits of transit and know what it is to ride UTA." Madison Seegmiller, a youth speaker who regularly rides UTA, also shared her encouraging experience of how it has helped her in her busy life. "If we choose to make public transportation a part of our lives now, we will benefit from that decision in the future," she said.

The event was held to celebrate this year's launch of the Rider's License, a UTA youth pass that allows riders between the ages of 6-18 to ride UTA systems throughout the summer, June-August. The pass, which is usually sold for $99, is available for purchase this year for $49. This significant price reduction is now offered as a way to help young UTA riders more easily access the system and have more freedom and independence during the summer months.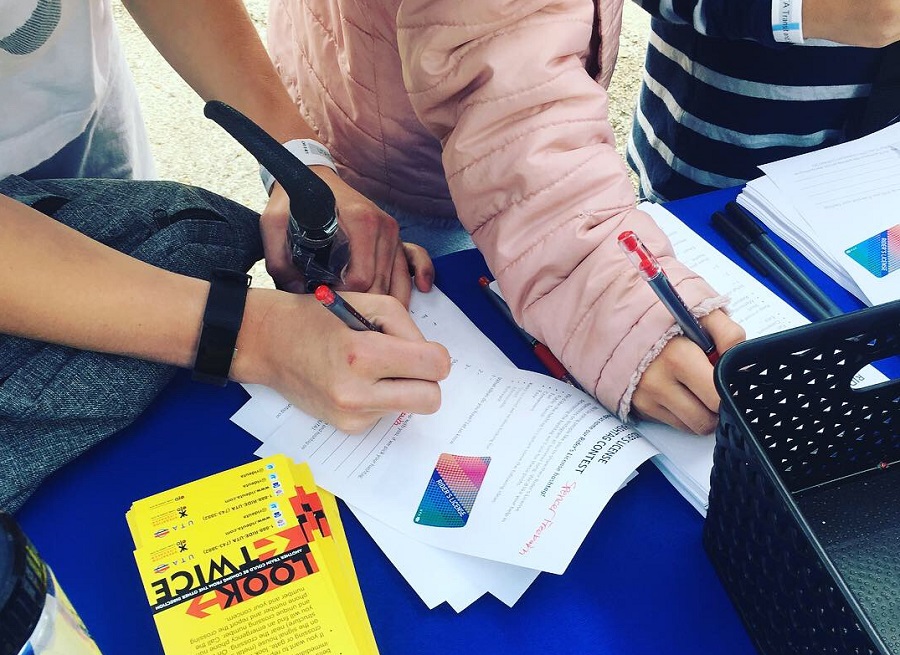 If you missed the Rider's License Launch Party, there are still opportunities to receive Rider's License related giveaways all summer long. Follow @RideUTA on Instagram to receive updates on these contests. Meet UTA staff at various events to pick up a free Rider's License, post a picture with the hashtag #adventuretodayonUTA, and tag your friends in UTA's posts in order to be eligible to win the upcoming contests. More details will be announced soon, so be sure to follow along on Instagram.

You can get a Rider's License online, at various retail outlets, and over the phone. The passes are good June 1 through August 31 on UTA buses, FrontRunner, and TRAX. Get on board!