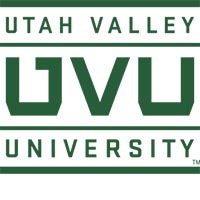 Utah Valley University has a partnership with UTA to offer students, staff, and faculty discounted transit on the majority of UTA services.

Who Qualifies: Full time students registered for classes of the current semester, faculty and staff who have a UVU ID Card. You must have a card before a purchase can be made at Campus Connection or renewed online through myUVU.

Cost: $90

How to get a pass: Transit Passes can be activated on your UV OneCard/UV PlusCard at Campus Connection.

Services: Premium Transit Pass valid on UTA Bus, Express Bus, TRAX, and Frontrunner. Not valid on UTA Paratransit, Ski and Park City Services.

UVU does not sell students passes on this website, however UVU does offer discounted Premium transit passes to their students, faculty and staff. For more information, please contact UVU Campus Connection at 801-863-8797.