UTA is providing extra FrontRunner service to the Hill Air Force Base Air Show. Extra service shown below. See the full Saturday schedule here.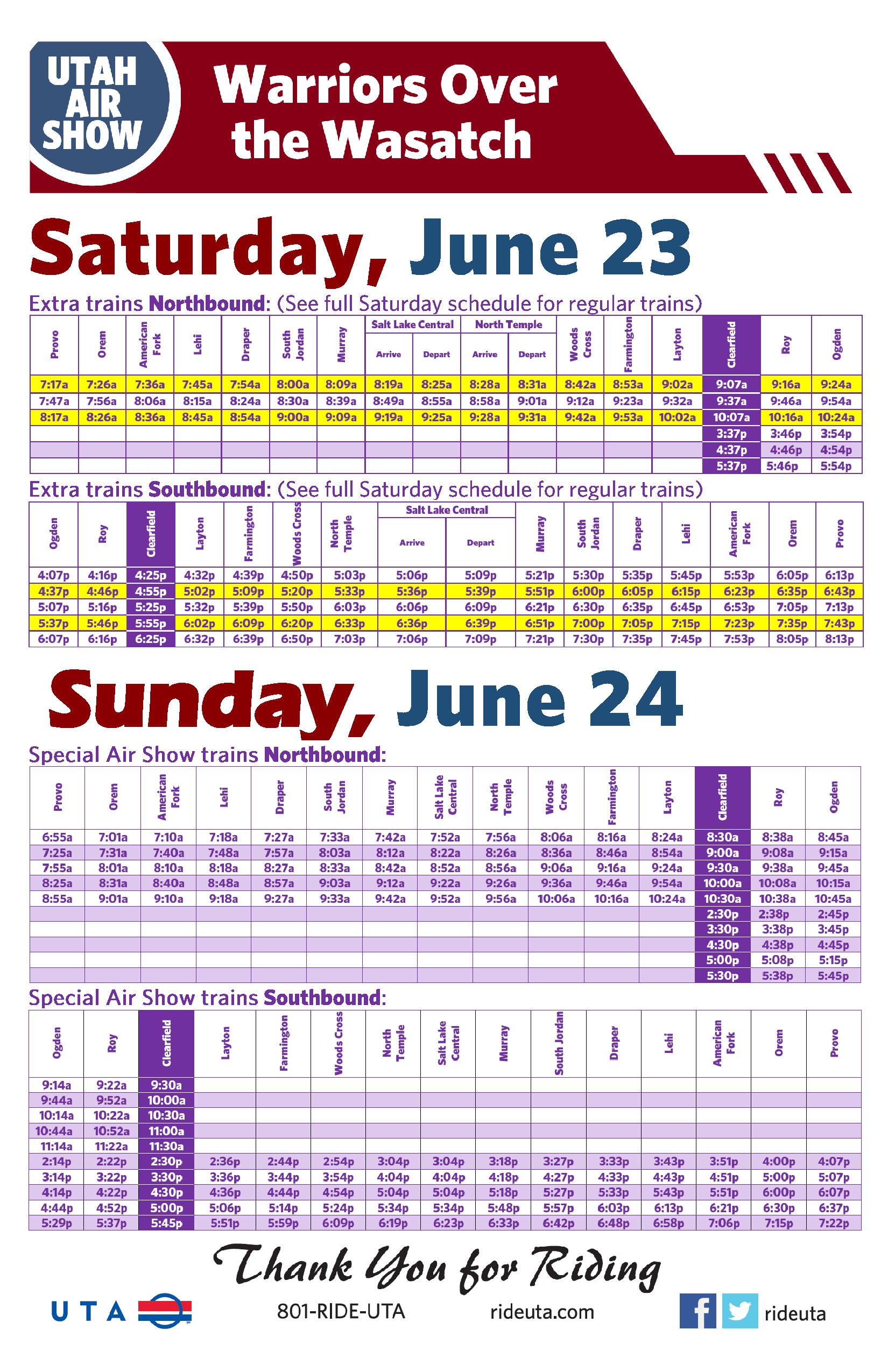 Please note that a special $5, round-trip transit fare is available for Air Show attendees on the UTA GoRide mobile app, which is available on both Apple and Android mobile devices and can be downloaded from your favorite app store. With the UTA GoRide app, fares for up to 10 riders can be purchased at the same time. The $5 fare is eligible for Frontrunner, TRAX, Bus and S-Line. This discount fare can only be purchased on the UTA GoRide app.

Riders may also want to consider a Group Pass, which allows up to four riders to make a round trip on UTA trains and local buses for just $15. Group passes are available at UTA's ticket vending machines, online, or for advance purchase at UTA's customer service centers.