Utah Transit Authority (UTA) will be joining the most elite operators and maintenance personnel in the world to compete in the APTA International Rail Rodeo in Toronto, Canada, on June 20 to 23. Our goal is to win another "#1 Team achievement award" for the second time in four years.

So what is the Rail Rodeo? It tests the skills of both operators and maintenance teams from the US, Canada and Japan in a variety of timed skill-tests with the hopes that agencies gain new insights into new technologies, techniques and operating procedures. These competitions are broken into two categories:
Operator Competition
Personal Appearance
Safety Test
Train Inspection
Operating Course
Customer Service
Maintenance Competition
Written Test
Safety Test
Electric Ethernet Coupler Heads
Dexterity Plate
Wheel Gauge
LED Headlight
Pneumatic
Doors
Gearbox
Wheel Profiling
Mechanical Measuring
Automatic Coupler
Contractor Maintenance
In order to qualify for the International Rodeo, each transit agency must conduct a local rodeo. The UTA Rodeo was held on April 28 by Bryan Sawyer, Manager of Rail Technician Services, and his team of UTA employees.
"The local competition mimics the APTA competition and judging is handled by an APTA Committee that uses standardized scoring sheets," exclaims Bryan. "Over 60 people helped make this Rodeo possible, so that 11 people could compete. It is really fun to watch. None of the teams realize how serious this competition is until they see the level of professionalism from all their competitors."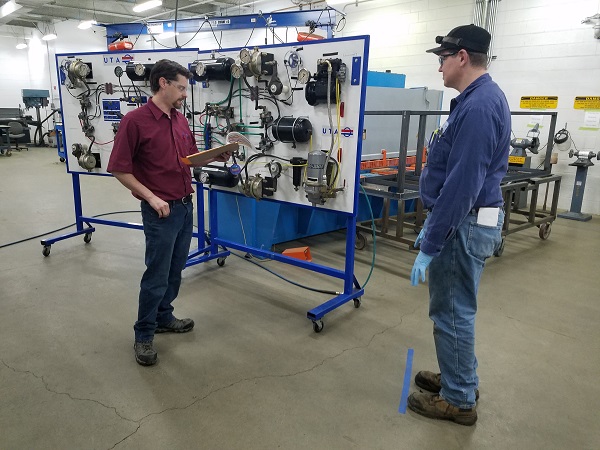 The competition lasted from 4:30 in the morning until 2 p.m. that afternoon. After all the APTA score sheets were tallied, the following winners were chosen:

Operation Winners
Logan Packer, Operator, (competed last year at the International level)
Michelle Smith, Operator
Hector Ledesma, Alternate
Maintenance Winners
Dave Thomas, Alternative
Jody Fairbourne, Team Member (competed last year at the International level)
Tyler Hardy, Team Member
Roman Dobre, Team Member
"The operators and maintenance technicians are our unsung heroes that keep our trains running day in and day out. This gives them an opportunity to be in the lime light a little," says Bryan. "We have learned a lot from the APTA Rodeo. We have improved our customers service, enhanced inspections, diagnosed failures quicker, and improved our training."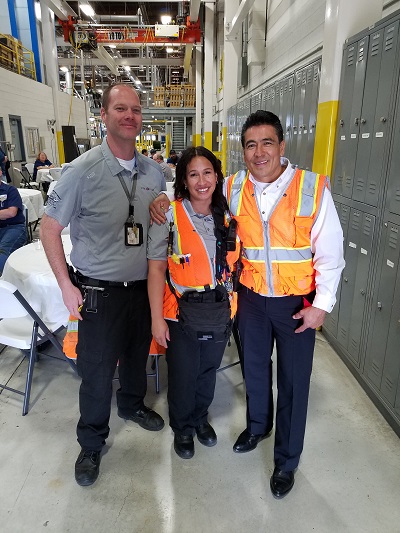 Bryan summarizes the competition by saying, "The APTA Rodeo helps us realize how good UTA really is. We take for granted how good our people, processes and equipment really is. We take great pride in the caliber of our talent every year we compete."

We'll keep you up to date on the competition here and via our social channels. Stay tuned.