Did you know that you can ride a bus or TRAX for free in downtown Salt Lake City?
UTA operates a free fare zone in Salt Lake City between North Temple and 500 South and 400 West and 200 East. Patrons boarding and exiting within the zone, ride for free.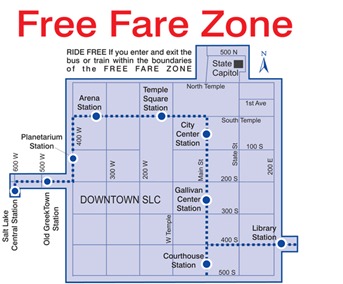 The area is home to a myriad of dining and entertainment options. Set on the ground floor level of the renovated Firestone Tire building at 314 West Broadway, Tony Caputo's Market and Deli is a favorite lunch spot.
Tony Caputo's is a traditional Italian deli, well-stocked with ingredients for made-to-order sandwiches, pasta, salads and deserts.
Menu prices are reasonable and start at $4. We tried the half sandwiches – very filling.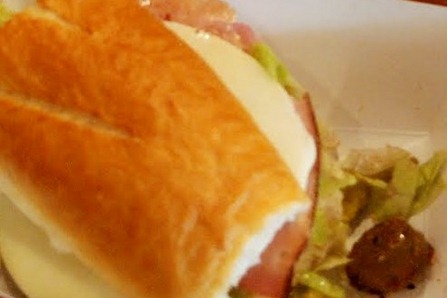 What makes Tony Caputo's really special though is the amazing food market filled with authentic Southern European delights.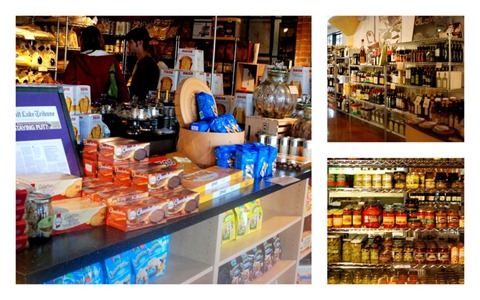 Check out Caputo's Chocolate Central, a bar filled with more than 300 different types of chocolate – one of the largest selections of premium chocolate in the United States.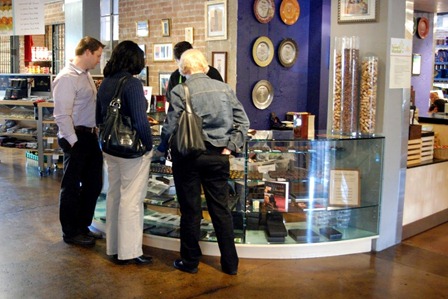 Or try the Cheese Cave, where you can find more than 200 different types of cheese.