Be a steward of your community! Help take care of your local UTA bus stop!
Introduction
The UTA Adopt-a-Stop Program is an opportunity to partner in a proactive, positive effort to keep your local bus stop and community safe, clean and thriving. You can make a real difference by adopting a stop!

UTA employees make regular visits to shelters to ensure they are clean and damage-free. An adopter assists us by joining in this work by performing basic maintenance, alerting us to special maintenance needs, reporting vandalism, and contributing artwork to the stop.


Adopt-a-Stop Signs
If you adopt a stop, UTA will provide a sign at the stop recognizing our partnership. The sign will include the name of your organization, and will be placed soon after you sign the Adopt-a-Stop Agreement.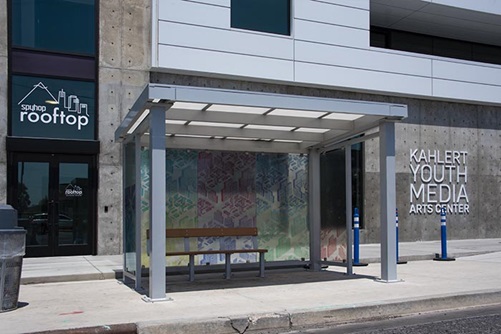 Benefits of adopting your local bus stop
When you or your organization adopts your stop, you take steps toward keeping your neighborhood safe, clean and welcoming. You can take stewardship over your local bus stop and ensure that the space is a welcoming place for everyone.

Individuals and organizations who adopt their stops are eligible to receive a UTA transit pass for the duration of their adoption.

As a part of the stop adoption, you can create artwork to display at the stop, as well. UTA will provide you with artwork guidelines and a $500 stipend for the creation of the artwork. The most common examples of Adopt-a-Stop artwork are bus shelter wraps.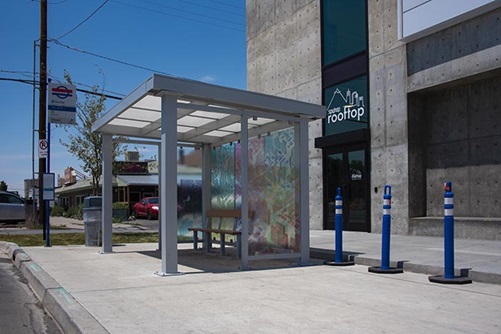 Apply to adopt your stop!
Ready to adopt your stop, or want to know more? Fill out the form below and a UTA representative will be in touch.
Current Adopt-a-Stop Locations