Project Overview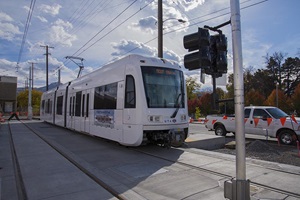 The Utah State Legislature allocated $12 Million in funding for an extension to the S-Line streetcar. UTA is embarking on a study to extend the S-Line and increase its service and value to the community.

UTA is working with Salt Lake City to determine the best way forward for a short extension of the S-Line going east from the current end of the line. The extension will provide increased access to and support for the heart of the Sugar House business district. This will boost visibility of the streetcar, as well as further enhance our ridership which was trending well before COVID.
Community Engagement
UTA's goals going forward include keeping the community informed of the project direction and progress. Community involvement is critical in shaping the future of the S-Line, improving active transportation connections, and creating useful area placemaking. Opportunities for the community to provide feedback and engage with this process will be announced on this page.

Yappy Hour: UTA will be at Yappy Hour with Salt Lake City Tuesday, July 13 to discuss transportation projects in the Sugar House area!
Timeline
Alignment recommendation: August-September 2021
Learn More
To stay informed with updated information visit rideuta.com/S-Line

Contact us at S-Line@rideuta.com