UTA is bringing back the fun in transit! Our aim is to enhance riders' overall experience of using public transportation in a way that makes it enjoyable, engaging, and even entertaining. This could involve various initiatives such as rider challenges, interactive elements, or community events to create a more enjoyable and positive atmosphere during transit journeys. The ambition is to make public transportation a pleasant and memorable experience that adds value to our riders' routines.
Art Crawls
Embark on a self-guided tour, traversing the vibrant streets and hidden corners of our creative community. These guides will take you through an array of gardens, sculptures, murals, and more. Click on your city and let curiosity be your guide!


Coloring Pages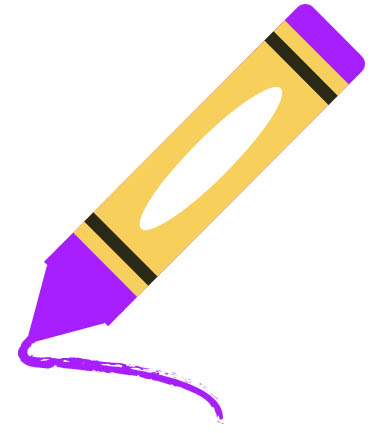 Unleash your artistic side and bring UTA to life with our coloring pages. Whether you're a transit enthusiast or simply looking for some coloring fun, you can now print your very own UTA-themed coloring page right here! You can also get yours from our FrontRunner hosts.
Sticker of the Month
Experience new objectives and tasks each month to add excitement and variety to your regular transit routine. As part of our Fun in Transit initiative, riders will take part in different objectives to receive an exclusive UTA sticker each month. Riders who collect and present all six stickers at the end of the year will receive a grand prize!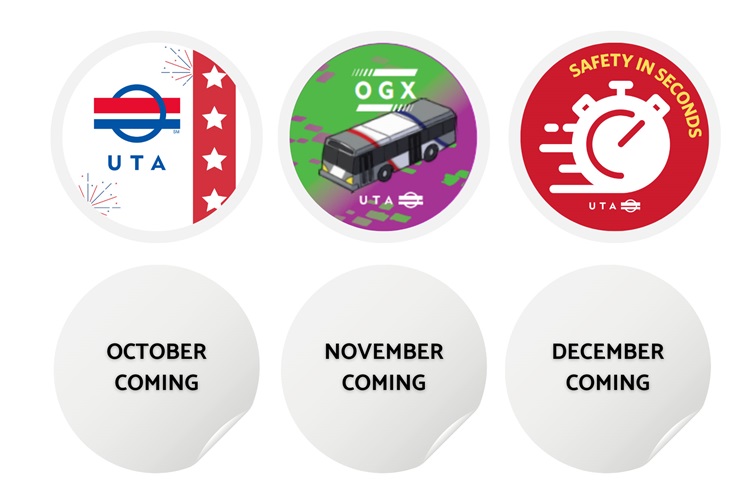 September Challenge
Save the date for Rail Safety Week, September 18-24! To receive this month's sticker, take FrontRunner anytime during the week of September 18-24. Train Hosts will be passing out the stickers. Learn more about rail safety and how to stop track tragedies from our partner, Operation Lifesaver.
Send us Your Ideas!
Your creativity can transform UTA transit into a world of excitement! Share your unique activity ideas for the Fun in Transit program and be part of making every journey an unforgettable adventure. Join us in shaping a more vibrant commuting experience by clicking below. Let's turn ordinary trips into extraordinary memories!