Why Transit-Oriented Development?
What if you could get to the places that are most important to you without the headache and expense of driving? High-intensity developments, designed primarily for pedestrians and cyclists, and oriented toward transit hubs make that lifestyle a reality.
UTA recognizes the benefits that Transit-Oriented Development ("TOD") brings to the community and its riders. We are working to transform several rail station properties into great places to work, play, shop, and live. Our goal is to work with communities, UTA riders, development partners, and other stakeholders to transform each of our stations into a place where you want to be.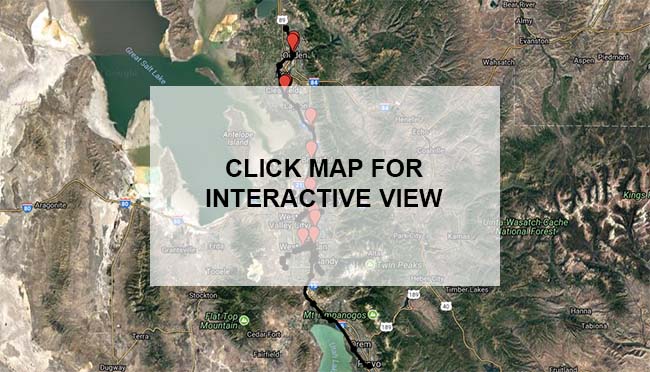 Let's Work Together
It takes a whole community to create successful transit-oriented developments. From station area planning to shaping the look and feel of the final development, your feedback is important to us. If you represent a city, ride transit, or have great ideas, please contact us to share your thoughts.
Interested Real-Estate Developers
If you're interested in collaborating with us on a development, please review the interactive map above and see some available TOD locations. Reviewing the UTA TOD Guidelines and Policies is another good place to start to learn more about requirements and expectations.
UTA is committed to fair and orderly processes and procedures. An example of this is our Request for Proposals (RFP) process, by which UTA selects partners for individual development projects. If you would like to get notice of future RFP's and other exciting news, please sign up for our email list.
TOD Mailing List
If you have questions about available property or a current development, please contact us:
Paul Drake
pdrake@rideuta.com
801-237-1975
Kevin Leo
kleo@rideuta.com
801-237-1996