2019-2020 UTA Ski Service
Sweeten the Deal
Did you know that you can ride UTA Ski Bus to the following resorts, FREE, with your resort season pass?
Ride free to your specific resort with your season pass to:
Snowbird
Alta
Brighton
Solitude
Sundance Mountain Resort
Big and Little Cottonwood Canyon - Snowbird, Alta, Brighton and Solitude Ski Service
This season, UTA's will be improving ski bus service in the Cottonwood Canyons by speeding up service and adding more trips to Snowbird, Alta, Solitude and Brighton ski resorts.

Cottonwood Canyons ski service improvements are made possible through the following improvements:
More Trips – Adding 26 percent more trips to Route 953 to Snowbird and Alta thanks to Central Wasatch Commission funding.
Faster Service – Speeding up service by removing high traffic stops like TRAX Bingham Junction Station and Little Cottonwood Canyon park and ride on Route 972 & 994 to Solitude and Brighton. Riders are advised to use the Midvale Fort Union TRAX Station and 9400 S. park and ride lot as alternatives.
More Space – Expanding seat space by removing ski racks on Routes 953, 972 and 994.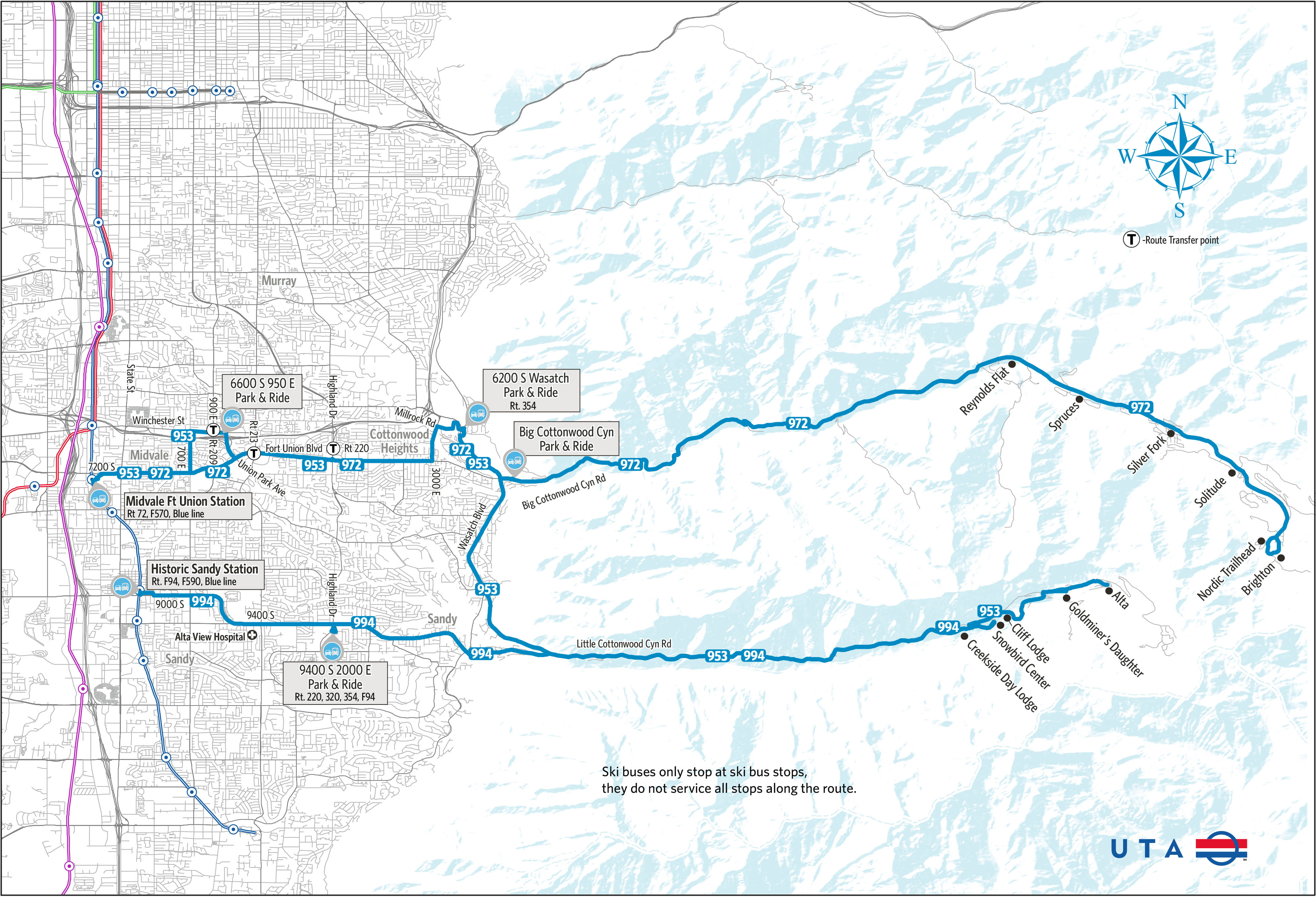 Utah County - Sundance Ski Service
Sundance Mountain Resort ski service, Route 880:
Added Park and Ride Lot - Stop added at Orem Palisade park and ride lot, located at approximately 1350 E. 850 N., Orem.
More Trips - For Saturday/holiday service, four trips added between Sundance and Orem Palisade park and ride lot that will provide approximately 30-minute frequency during morning and afternoon peaks.
Note:

For return trips from Sundance on Saturday/holiday service, customers riding to Provo Central Station, University Place and Harmon's should review the schedule and bus header. Confirm with the operator when boarding at Sundance which stops the route serves, since some trips will only stop at Orem Palisade park and ride lot.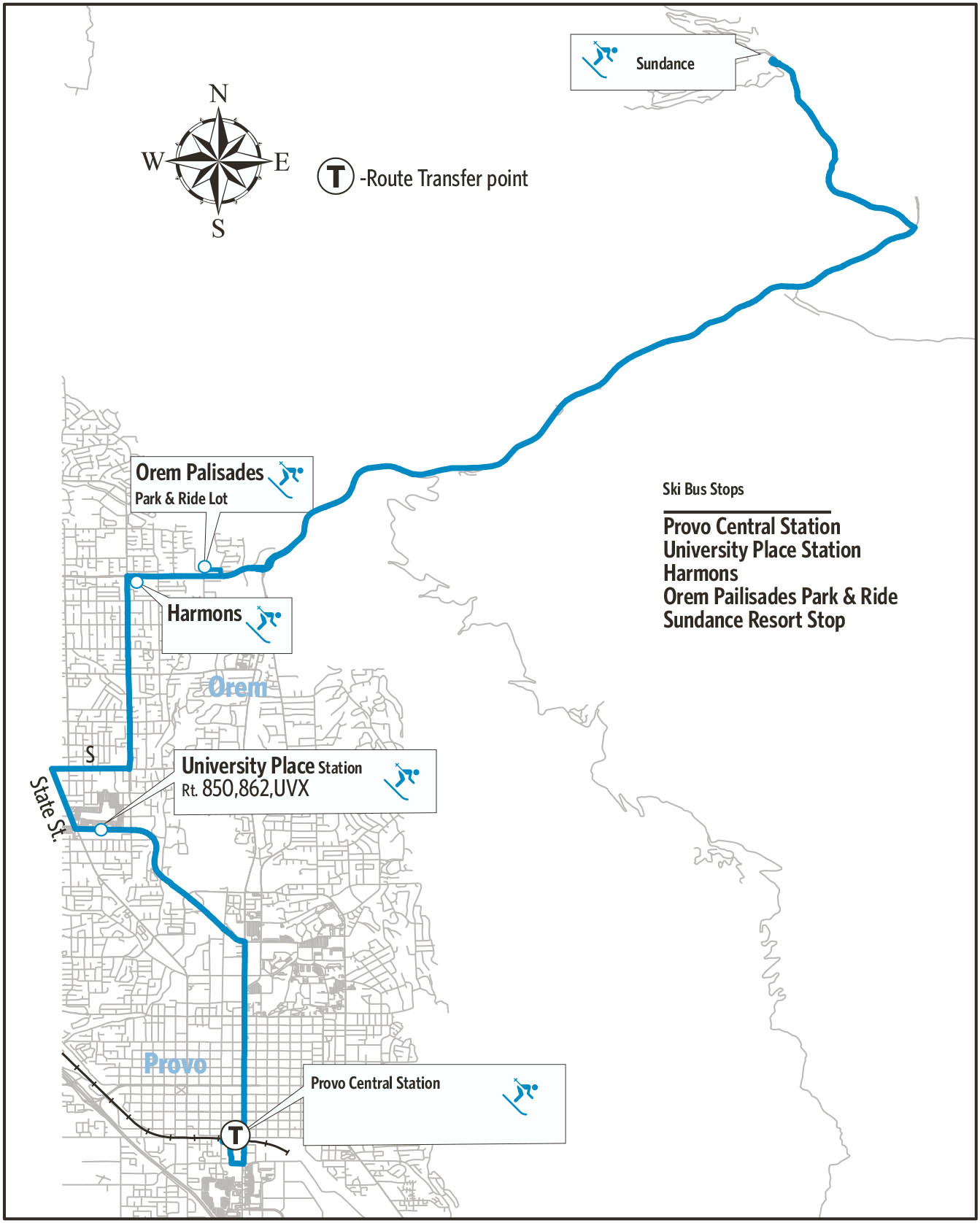 Weber and Davis County - Snowbasin and Powder Mountain Ski Service
Snowbasin and Powder Mountain ski service:
Added Trip - Adding a 12:15 p.m. trip on Route 677 from Snowbasin to Layton on every Saturday and holiday from Dec. 14, 2019 through Mar. 29, 2020.
No changes to Route 674 and 675.
Buy a Snowbasin Ski Bus Pass for $10 or Powder Mountain Season Pass for $35. Purchase at either resort.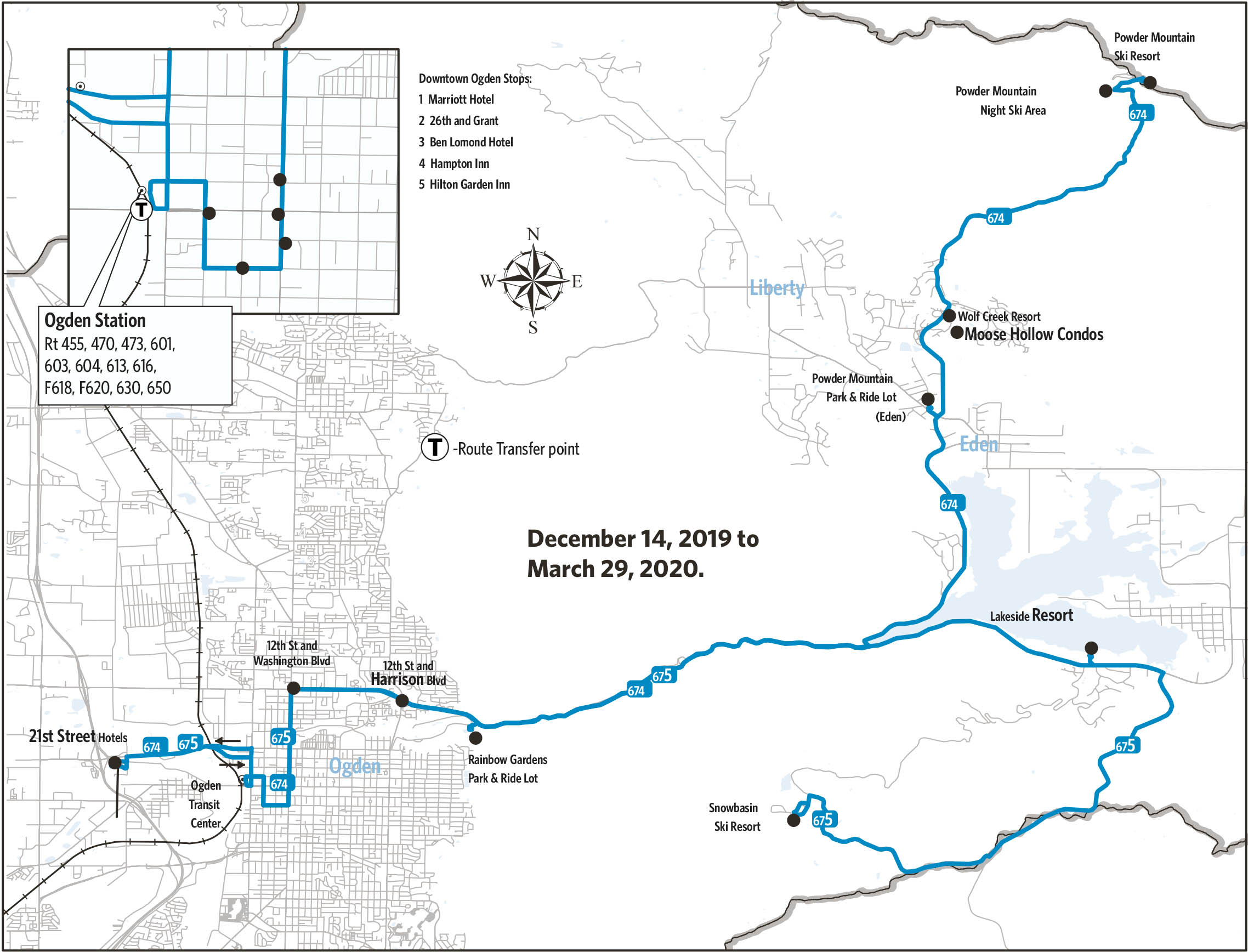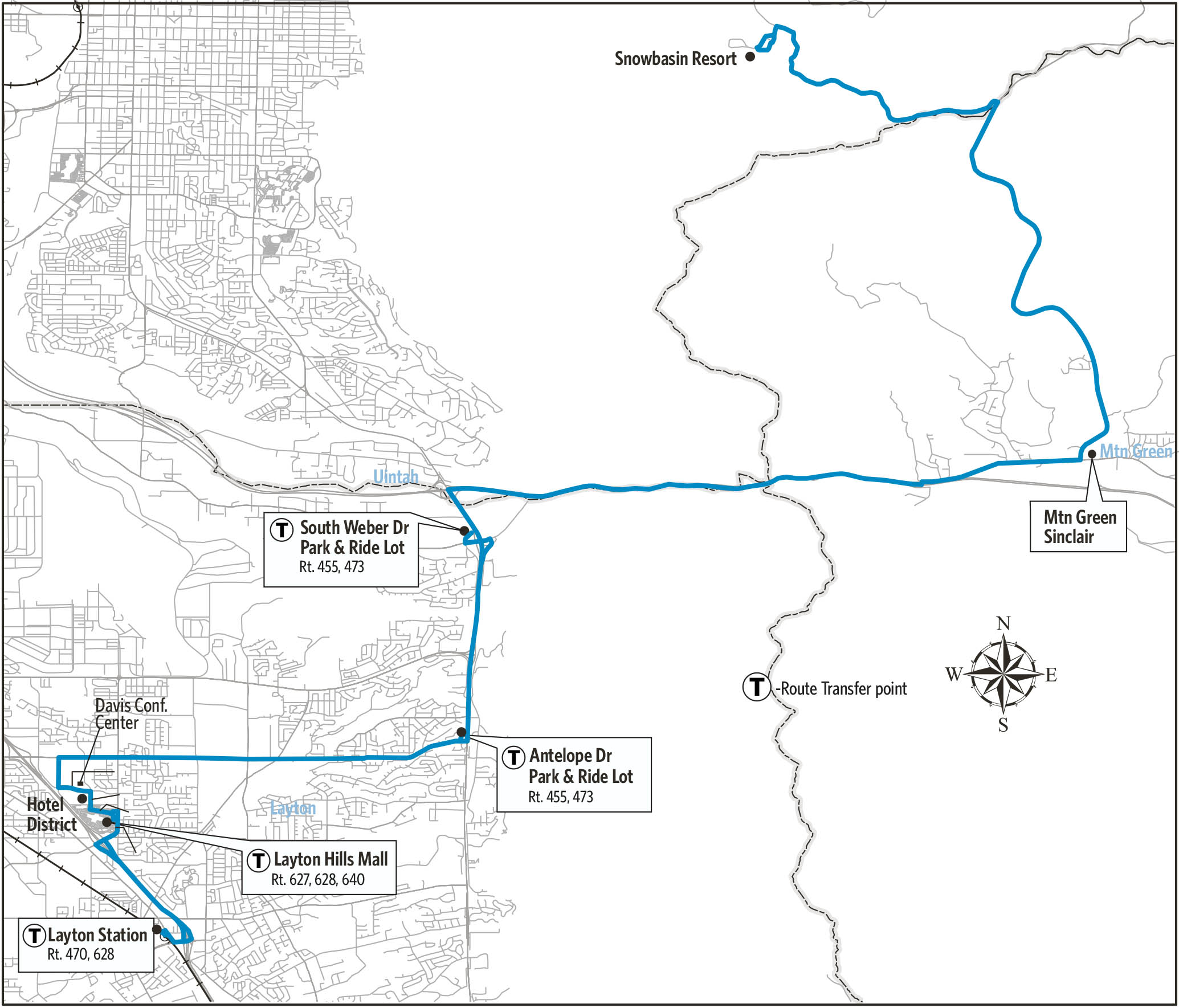 PC-SLC Connect - Service between Salt Lake City and Park City
UTA also offers service between Salt Lake City and Park City on Routes 901 and 902. (Service is not free for season pass holders to resorts in Park City)