A Plan to Improve How We Travel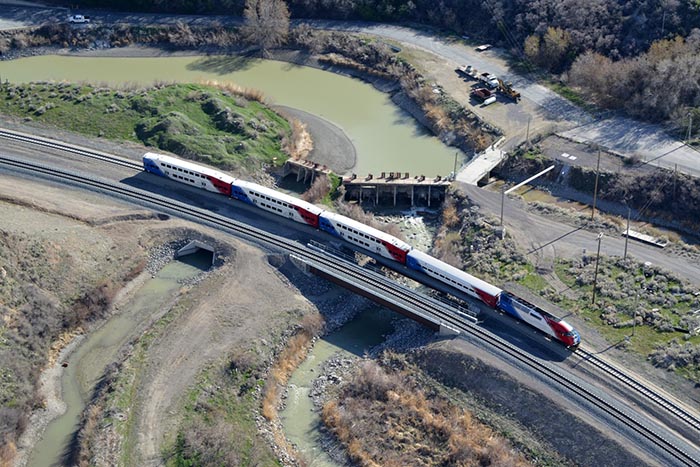 In early 2021, the Utah State Legislature approved $300 million to improve FrontRunner service through strategic additions of double tracking. The FrontRunner Forward Program, in partnership with the Utah Department of Transportation, is analyzing the potential locations of these double track segments throughout the existing FrontRunner corridor to increase speed, reliability, and frequency of the existing FrontRunner service.
Current Activity
The FrontRunner Forward Program is working with UDOT and local government partners to conduct an in-depth analysis of potential double-tracking locations (shown in the map to the right), as well as other enhancements to improve the FrontRunner system. This analysis takes into consideration the local and system-wide impacts of each double-track segment, the type of service envisioned (express service that skips certain stops during rush hour, for example), and connections to local UTA services. The program also is gathering information about possible impacts that double-tracking would have on surrounding areas.


Next Steps
FrontRunner Forward's ultimate goal is to provide a convenient alternative to driving, leading to fewer cars on the road, less pollution, and cleaner air. This is a goal that requires the participation of many partners, including the public. As the program progresses, it will provide details on proposed improvements to the public and each community where double-tracking and other system improvements are envisioned, to seek input. This web page will be updated with these opportunities.

If you would like to be notified of program updates and public comment opportunities, click here.

Contact
Email: info@frontrunnerforward.com
Phone: 888-852-0373 (888-UTA-0FRF)
Sign up to receive updates