Utah Transit Authority's August Change Day is around the corner! In preparation for all the changes ahead we're highlighting some of big ones here, in our blog.
Please welcome IMPROVED Route 864 and NEW Route 871 to the UTA transit system! These two routes will better serve the area's growing tech industry and reduce congestion throughout Thanksgiving Point and Lehi.
Route 864 Lehi Station / Thanksgiving Point
On Route 864 we added mid-day service and adjusted the route to service more locations. It will run every 30 minutes weekdays from 7am-5:30pm. It's kind of a nontraditional route. It changes just slightly in the evening. Take a look below.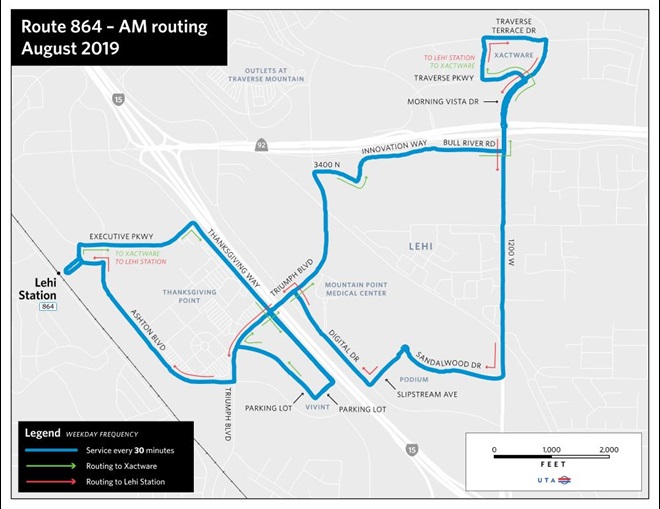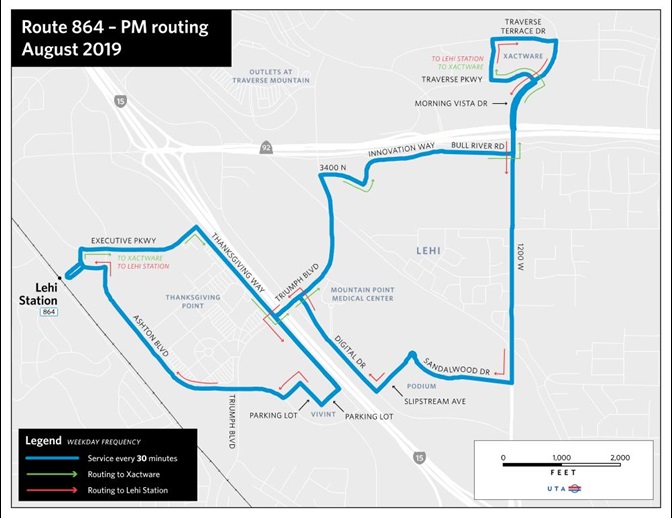 Route 871 - Tech Corridor Rail Connector
This brand new route creates connectivity between FrontRunner Lehi Station and TRAX Draper Town Center Station. It runs every 30 minutes during the weekday and every 60 minutes during the weekend. This route also connects to Route 850 if you need to travel between Utah County and Salt Lake County.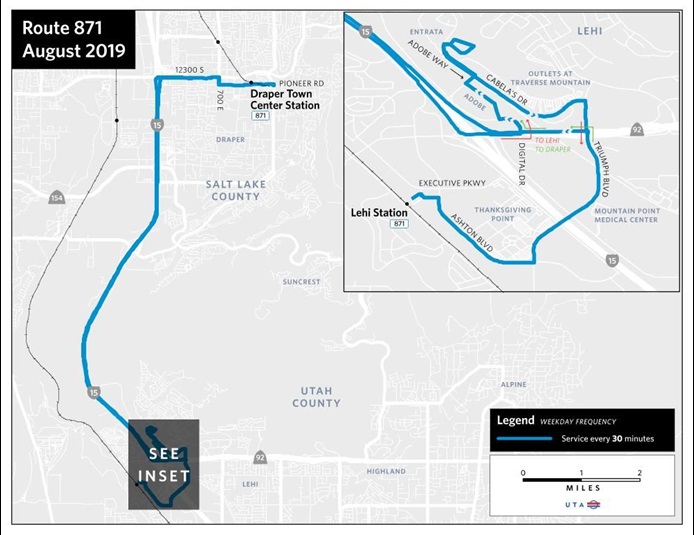 Other Notables in the Area
Route 850 will start new Sunday service, with buses running every 60 minutes.
Route 811 will be discontinued. Customers who currently catch route 811 in the Lehi area should catch route 806 to UVU or route 871 to TRAX.
If you have more questions, join us this Thursday for a Facebook Live Change Day Q & A focused on Utah County. Beyond Thursday you are always welcome to reach out to us via Twitter or call us at 801-743-3882 or check out rideuta.com/august.