TOWARD A CLEAN, MORE COMPETITIVE COMMUTING OPTION
A Plan to Improve How We Travel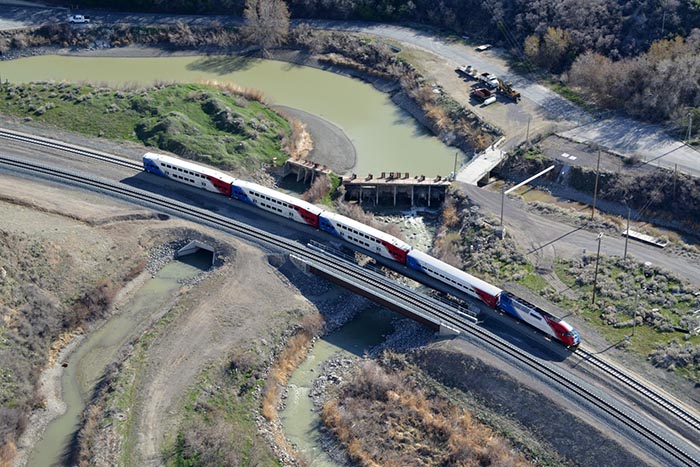 Utah's future economy, health and environment depend on travel choices we're making now. UTA is a big part of that picture. With a $300 million mandate from the Utah Legislature, and additional federal dollars to leverage, UTA will provide one major part of the solution: increased FrontRunner service and better transit options across the board.

As these investments occur over the next 5-10 years, FrontRunner will become a more competitive travel option for you, your family, and your friends to choose, improving your travel and maintaining our quality of life along the Wasatch Front.

Utahns are thoughtful and pragmatic in how we get around. If something takes less time, if it's easier, we'll probably choose that travel option. But do we count the cost? Smog, asthma, endless road building and maintenance, growing traffic congestion—we can reduce these with our personal travel choices. Remember the fresh, clear skies that we experienced during the peak of the COVID-19 pandemic? Riding the bus, taking the train, walking or biking to and from transit, makes a difference. A transit-oriented lifestyle will transform the air we breathe and help beautify our community.

UTA's FrontRunner Forward plan will provide cleaner, healthier, more competitive travel options. It will help build a cleaner, healthier future for Utah.
Speed, Frequency, Reliability
FrontRunner Forward is a 5-10 year plan to increase the speed, frequency, and reliability of Utah's commuter rail service. These improvements, however, will require trade-offs. Faster service, such as express trains, generally means less frequent service, and vice versa.

A primary focus of the $300 million investment is double-tracking strategic sections of the 89-mile FrontRunner corridor. Building one mile of track can cost $20 million or more, not counting additional costs like obtaining the land and rights to operate.

The location of double track will depend on the desired type and level of service. Increasing the frequency of FrontRunner to every 15 minutes, for example, would require different double-tracking locations than planning for faster express trains.

The FrontRunner Forward plan will analyze the optimal solution – balancing frequency and speed. The final outcome will depend on the physical constraints of the system, available funding, and input from the community.
Our Planning Process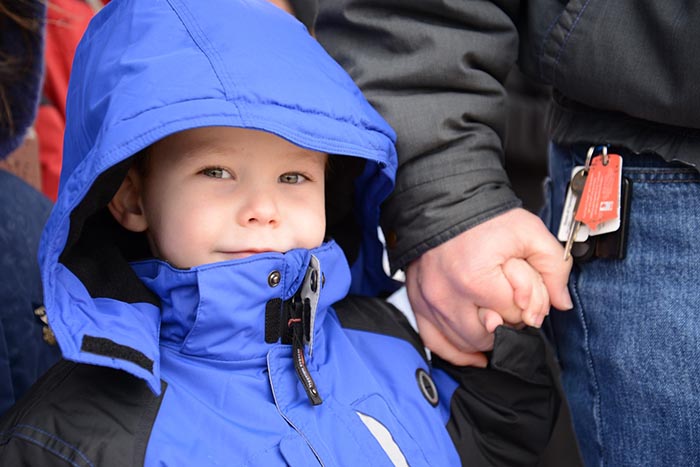 UTA is involving many partners in an inclusive planning process. The public is a key partner; we cannot provide a meaningful plan without understanding your priorities and obtaining your input regarding FrontRunner service. This includes our current riders, the many employers who participate in our pass programs, and future riders we want to attract. Other partners include the Office of the Governor, Utah Department of Transportation, Union Pacific, counties and cities along the Wasatch Front, and our regional planning organizations.

Our planning process, including objectives, major steps, time frames, and expected outcomes, will be outlined in The FrontRunner Business Plan. This plan will be available in ___, 2021.
The Business Plan
FrontRunner Facts
Related Transit Studies
This long-term planning effort integrates many ongoing transit studies. UTA staff and community planning officials involved in FrontRunner Forward are linked to other UTA initiatives to identify transit solutions to the north, south, west and alongside the FrontRunner corridor. Visit the links below for more information about these related transit studies.
Legislation Supports FrontRunner and Other Projects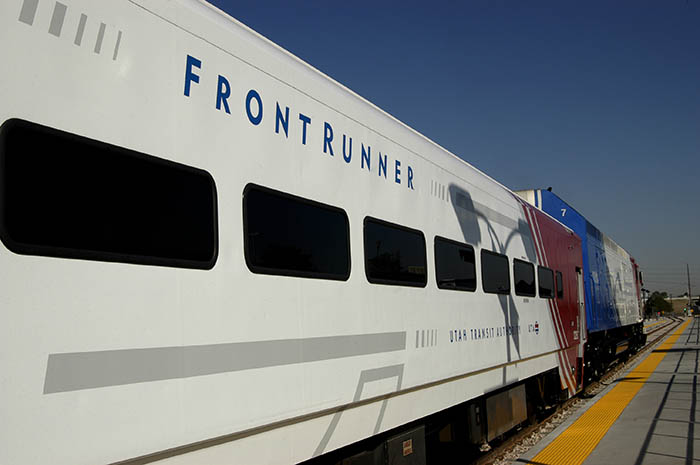 The Utah Legislature made a historic commitment to public transit in its 2021 session. HB433, sponsored by House Majority Leader Mike Schultz, provides $1.23 billion in transportation infrastructure funding, including $300 million toward double-tracking FrontRunner.

Bonding availability provided by HB433 would fund two-thirds of the double-tracking cost, as well as:
$12 million toward an expansion of the S-Line light rail in Sugarhouse
$11 million for the Midvalley Connector Bus Rapid Transit system
$5 million for an environmental study of transit around the Point of the Mountain region
$4 million to fund the Sharp-Tintic railroad consolidation project
$1.6 million in one-time spending for a new train station in Vineyard.
UTA will also be able to leverage this funding to seek supplemental federal grants to further help fund the FrontRunner Forward plan. (working on additional language here)

Part of the plan will involve Right of Way coordination with Union Pacific. The FrontRunner railway parallels the UP line for much of its 89-mile length. UTA has a lengthy and productive relationship with UP, which we look forward to continuing throughout this effort.
Contact/Opportunities to Get Involved
For more information, contact:

Janelle Robertson
FrontRunner Forward Project Manager
jarobertson@rideuta.com

Sign up for updates and public involvement opportunities here.