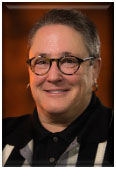 Appointed by:
Speaker of the House
Term Ending:
January, 2020
Professional:
Full-time licensed real estate agent/REALTOR in Utah since 1984 specializing in senior citizen estates, downtown east-side residential property listings and sales, new downtown development, condos.  Owner/Principal Broker Urban Utah Homes and Estates since 2001.
Civic:
Former Salt Lake City Planning and Zoning Commissioner and Chair, currently serves as Chair for the Downtown Merchants Association, Past board member of the Utah Hispanic American Festival, Past President Westminster College Alumni Association, 2015 Hero of HIV, Utah AIDS Foundation, Outstanding Alumni of the Year award for Westminster College, Past President of the Rape Recovery center Board of Directors, National 2005 Outstanding Award for Advocacy and Community Work in Ending Sexual Violence Against Women.