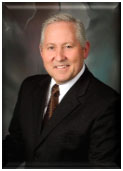 Appointed by:
Municipalities within Utah County
Term Ending:
November, 2019
Professional:
Currently teaches leadership development courses as an Adjunct Professor at Utah Valley University in Orem, Utah.
Civic:
Mayor Jeff Acerson is a long time resident of Lindon City who served nine years as a City Council member, and twice as the Mayor, with his current term running through 2018. Jeff spent nearly fifteen years in the software technology industry as the Director of Corporate Communications with WordPerfect and Novell Corporation. In the late 1990's he was able to successfully move away from corporate life and focus his energy on his family while serving as an avid community volunteer and respected ecclesiastical leader. Jeff has served in multiple civic and professional capacities including Chair of the Utah Governor's Coalition on Y2k, President of the Utah Jazz 100 Club, Board Member for the Utah County Board of Health, and Chair of the Center for the Advancement of Leadership at Utah Valley University.
Education:
Bachelor of Arts in Communication from Brigham Young University