It's been five years ago this week since the first FrontRunner train pulled away from Salt Lake Central station. Since that day on April 26, 2008, FrontRunner has helped thousands of Utahns travel the Wasatch Front in safety and comfort. In honor of FrontRunner's fifth anniversary, we wanted to revisit its history and see what the future holds for Utah's commuter rail system.
Who Uses FrontRunner?
In March, an average of 13,000 trips were taken on FrontRunner each weekday. In the last five years, FrontRunner has provided more than 9 million total trips. In fact, 27 percent of people who work in downtown Salt Lake City use FrontRunner, TRAX, or buses to get to and from work, UTA General Manager Michael Allegra said in an April 24 meeting of the UTA Board of Trustees.
You don't have to ride FrontRunner to experience its benefits. Each day, FrontRunner helps reduce the number of cars on the road, providing a faster, safer commute for both automobile drivers and FrontRunner riders. FrontRunner North alone has taken approximately 178 million miles of auto traffic off the road since it began operation.
FrontRunner also helps stimulate the economy by making areas of the Wasatch Front more accessible to the public. Allegra said that FrontRunner North has helped stimulate $250 million in development activities along its route.
"We provide a return on investment," he said.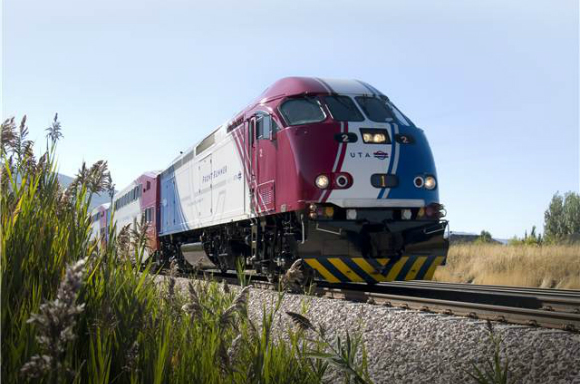 Why was FrontRunner Created?
FrontRunner was created to provide a comfortable and efficient solution to Utah's growing transportation needs. Discussion about the need for an alternative mode of transportation along the Wasatch Front began in the late 1980s and early 1990s, said UTA Chief Capital Development Officer Steve Meyer. Utah is one of the fastest-growing states in the nation, and more than 80 percent of Utah's population is located between Brigham City and Payson. Many of the areas along that corridor have limited room for freeway expansion, Meyer said, especially in places like the point of the mountain and marshy areas of Davis County.
"The question was, how could we provide transportation capacity?" Meyer said.
UTA and local government officials examined various options, including expanding bus and light rail service. Commuter rail was chosen, Meyer said, because it can operate at high speeds, providing an efficient solution for commuters who want to get to and from work in a timely manner. FrontRunner stations are located at seven mile intervals, which also allows for a faster trip with fewer stops.
FrontRunner North stretches from Salt Lake City to Pleasant View in Weber County, while FrontRunner South, which opened on Dec. 10, 2012, runs from Salt Lake City to Provo. Both projects were completed under budget and before their anticipated deadlines. The name has a dual meaning, Meyer said, because FrontRunner operates along the Wasatch Front and is the "front runner" when it comes to offering riders a premium service that includes faster speeds and wireless Internet access.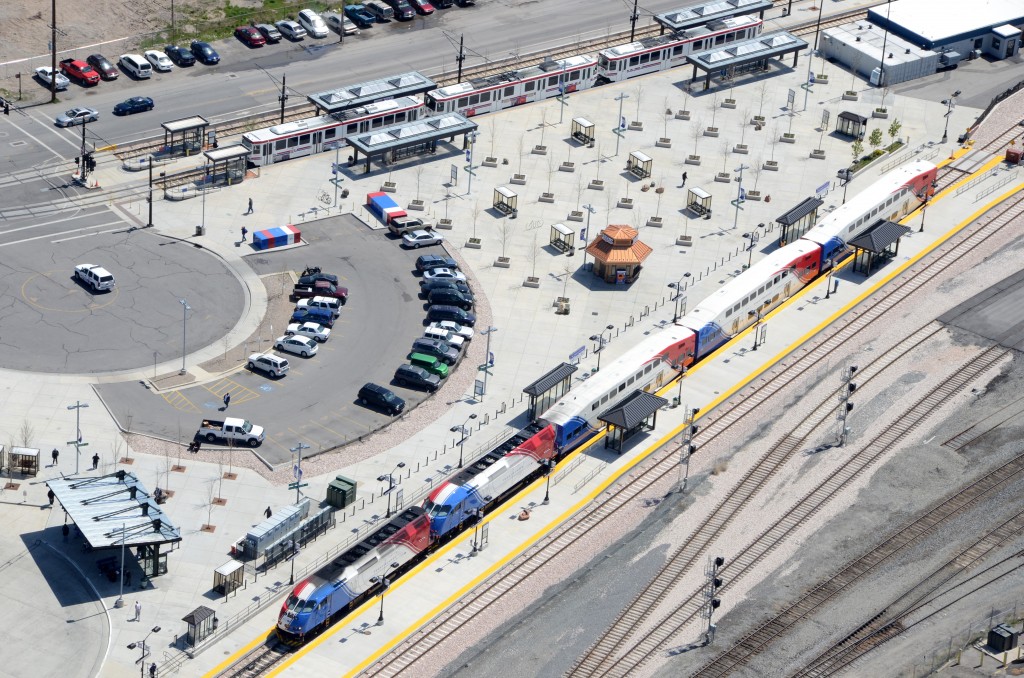 What makes FrontRunner Unique?
Unlike many commuter rail systems, FrontRunner operates on its own