Notice anything different on some of our TRAX cars? We're in the process of testing bike racks on select trains. We've already added 10 of these racks and hope to add 50 more in coming weeks. Eventually, we'll have 100 of these racks throughout the TRAX system.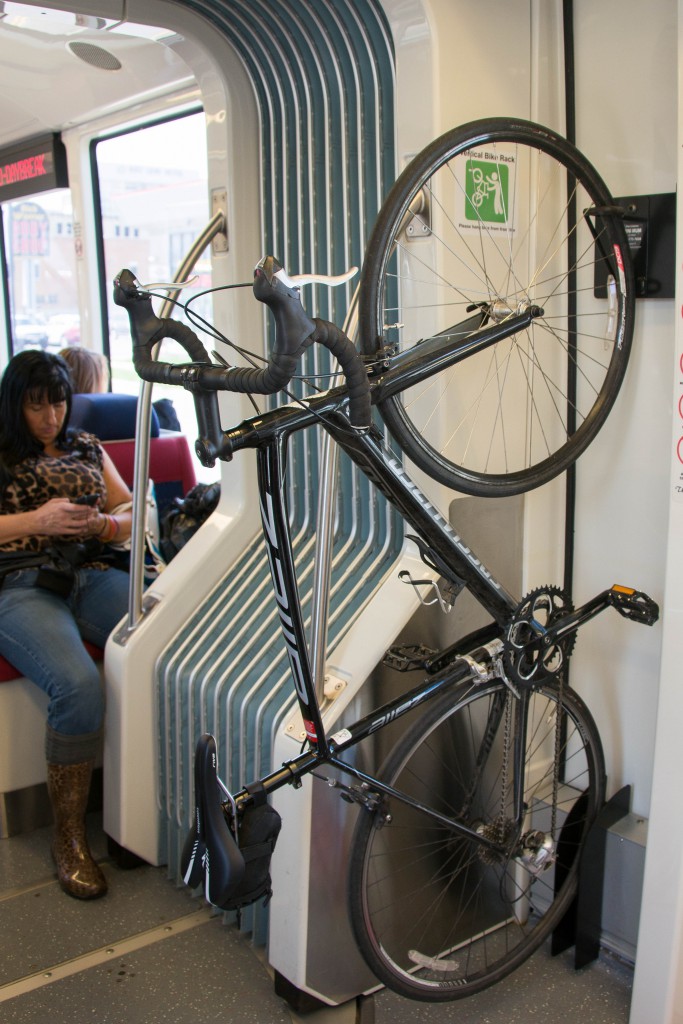 These bike racks are designed to give riders a way to conveniently stow their bikes while riding TRAX, clearing space for other riders and cyclists. The racks will only be available on the Siemens S70 model cars, as older model TRAX cars don't have adequate wall space for bike rack installation.
The racks are part of an ongoing effort to enhance UTA's bike resources and help riders connect to their nearest bus stop or rail station. Over the last few months, we've also partnered with cities to paint bike lanes that connect to TRAX and FrontRunner stations, added bike repair stands at several locations and installed on-demand electronic bike lockers at select platforms.
Have you tried the new racks? Did you like them? Leave your feedback in the comment section or tell us here.
Please note that we are aware that many FrontRunner bike cars reach capacity during peak hours. We're unable to add more bike cars due to limited platform length, but we encourage cyclists to explore our locker rental options. We're even offering free six-month rentals of our permanent lockers.