Do you take UTA to the University of Utah? Soon, you'll be able to catch an emission-free ride on one of our first all-electric buses.
UTA and the University of Utah received a federal grant to purchase five buses, three that will be used on route 2 and two that will serve the University of Utah campus.
"Providing environmentally friendly public transportation is one of UTA's long-term goals. We are happy to be able to put these electric buses into service right through the center of Salt Lake City, where the air pollution sometimes gets trapped and where so many people work, live and play," said Matt Sibul, UTA chief planning officer.
Each all-electric bus will save the equivalent of 6,000 gallons of diesel fuel per year. For the three electric buses UTA will be operating on route 2, that's a savings of approximately 175 metric tons of gas emissions per year.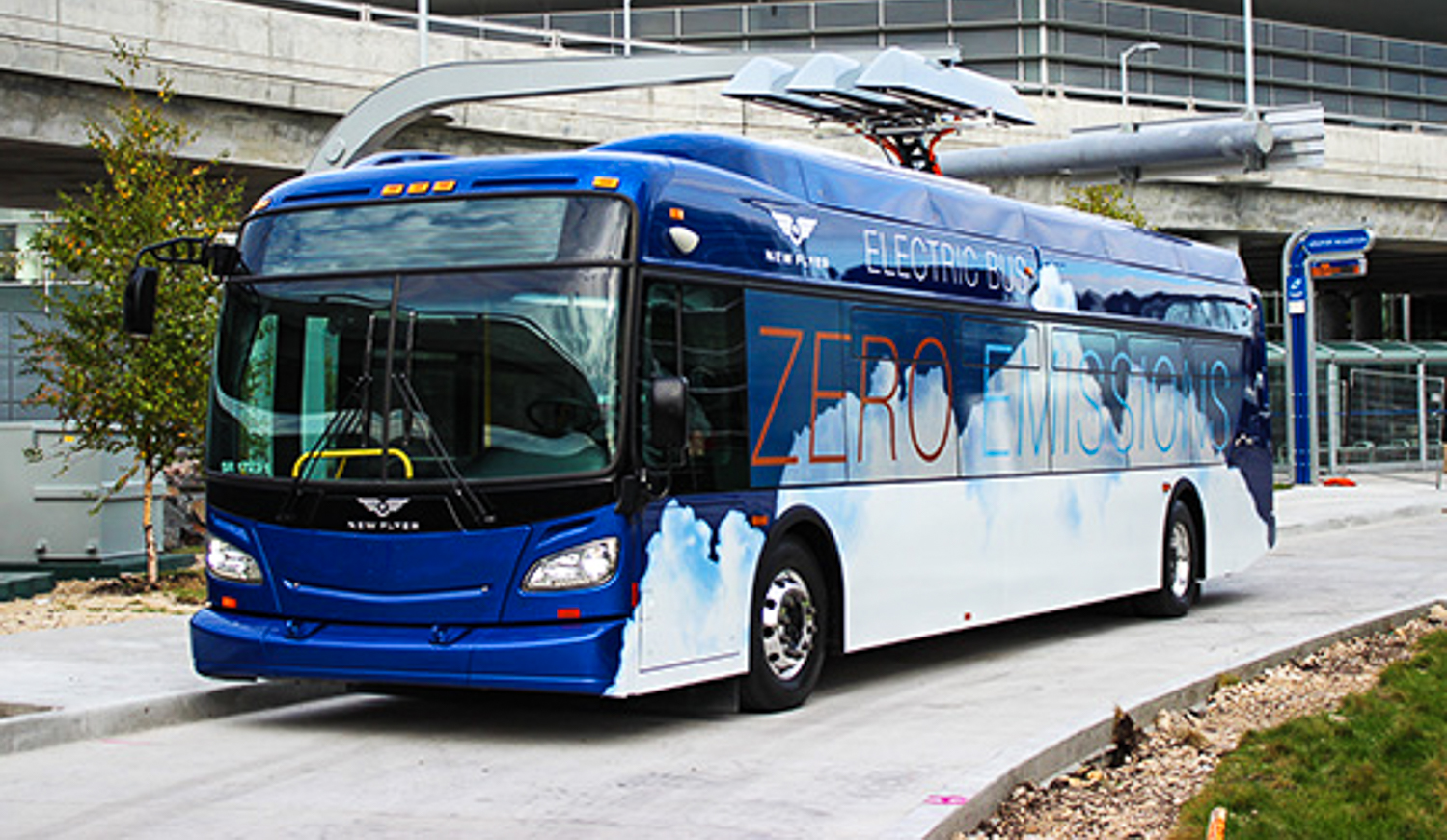 A New Flyer electric bus
UTA will purchase New Flyer battery-electric buses using funds from a $5.4 million Federal Transit Administration grant. The grant will also be used for project implementation and monitoring.
The buses could arrive at UTA as early as 2018, where they'll become part of a growing low-emission fleet. UTA already operates 32 hybrid electric buses and 47 compressed natural gas buses, with plans to add more this year. A testing period will be conducted before the New Flyer buses are put into service.
More information about New Flyer's electric buses are available here: http://www.newflyer.com/index/electricbus. Follow us on Facebook and Twitter for updates as these new buses are added to the fleet.