Meet the Women Who Move UTA
Happy Women's History Month from the Utah Transit Authority! We sat down with sixteen women from across the company to learn what they enjoy about working for UTA, what they're most proud of, and what advice they'd give to other female employees. You'll also hear about advice they would give to their younger selves and, just for fun, what superpowers they wish they had. Let's celebrate the incredible women of UTA!
Angela, Communications & Marketing Strategist
Angela has been with UTA for almost 10 years. "I feel like I've used my voice to look for opportunities where there could be change. I'm a huge advocate in that aspect, and I think that there are always opportunities to look at things differently and be able to see it, not only from my perspective, but hear other people's perspective and then utilize that to speak to the individuals that are involved." Learn more about Angela here.
Ashley, Transit Communications Center Supervisor
Ashley has been with UTA for eight years. "I am proud that I was promoted to supervisor. I've really enjoyed being in this role. Being a dispatcher has its own special place in my heart where you are frontlined and helping people directly, but being able to be a mentor to the dispatchers now, and help them, I really want to help them be the best dispatchers they can. That's been my favorite part." Learn more about Ashley here.
Beth, Board of Trustees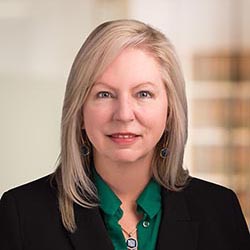 Beth has been a member of UTA's Board of Trustees for four years. "Have enough confidence to believe that you got here for a reason, and believe in yourself. … Don't worry about people trying to say you should stay in this lane, you should do something else. Just believe that you have this idea that you can accomplish whatever goals you have, and go with it!" Learn more about Beth here.
Carolyn, Commuter Rail Operations Assistant Manager for FrontRunner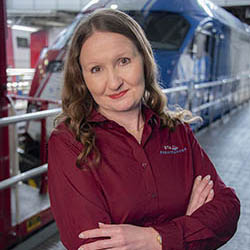 Carolyn has been with UTA for 10 years. "If I could go back to my younger self, I would tell myself to not be so hard on myself because perfection isn't everything. … Throughout my career, I've learned that I don't have to be so perfect, that it's OK to make mistakes because that's what projects you into the future." Learn more about Carolyn here.
Cherryl, Chief Operating Officer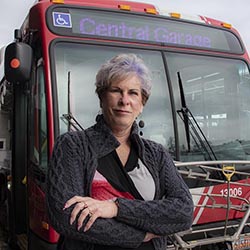 Cherryl has been with UTA for a total of 44 years. "I'm most proud of our success at the VA Wheelchair Games, where we did transportation for 600 veterans. It took a group of dedicated employees to make that happen, but we were recognized by the national Veterans Association for the way we managed those games and were recognized as being the best transportation that had ever occurred up to that point." Hear more from Cherryl here.
Chrissy, Mechanic-Technician Apprentice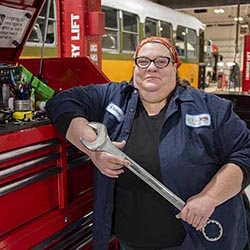 Chrissy has been with UTA for 15 years. "One of the things I'm most proud of here at UTA is I have worked my way up from being the entry level of the maintenance chain, and I have worked my way up with what I've learned on the job into becoming an apprentice so that I can eventually be a journeyist. It's been an extreme challenge, but I'm extremely proud of the fact that I've come quite that far." Learn more about Chrissy here.
Cindy, Manager of Customer Service
Cindy has been with UTA for 30 years. "I enjoy helping customers and people in general — my employees, my coworkers. I get a lot of satisfaction about helping somebody achieve something that they're trying to reach or improve themselves." Learn more about Cindy here.
Cloene, Passenger Facilities Road Crew Supervisor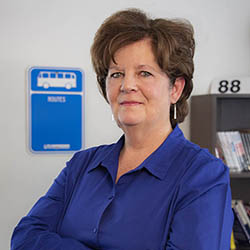 Cloene has been with UTA for 30 years. "My biggest mentors have been my husband and my supervisor from Customer Service, Cindy Medford. She just always helps me whenever I have problems, even now. We get together once a month for lunch and talk about old times, now times, and how things are going. She means a lot to me." Learn more about Cloene here.
Debbie, Service Delivery Manager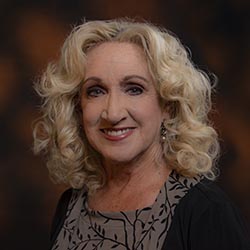 Debbie has been with UTA for over 46 years. "If I could talk to my younger self, I would tell her to slow down and enjoy life along the way. Kind of like smell the roses as you go. I've always been a hard worker and I'm proud of that." Learn more about Debbie here.
Jeanette, System Monitoring Administrator
Jeanette has been with UTA for nearly 15 years. "Advice I would give to my younger self would be to get out of the comfort zone. If you don't like public speaking, go to toastmasters. Learn leadership classes, personal classes, just to help yourself grow. And then whatever company you're working at, you'll grow for them and yourself." Learn more about Jeanette here.
Leni, Parts Clerk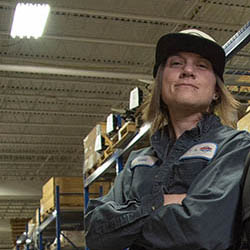 Leni has been with UTA for 15 years. "I have some mentors that were very important in my life. My grandma was one of them. Her mom came over from Sicily, Italy, and they started a life here. She was one of the most intelligent, strong women I've ever met." Learn more about Leni here.
Nicole, UTA Police Officer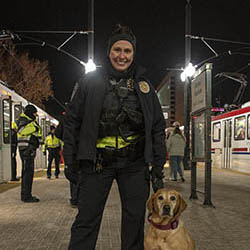 Nicole has been with UTA for three years. "Sometimes you've just got to mess with the gender norms, and just show that women can be strong and women can be assertive and women can be compassionate. And you can be all of those things at once." Learn more about Nicole here.
Peggy, Senior Telecommunications Specialist
Peggy has been with UTA for eight years. "My biggest mentors have been… I believe my mom and dad laid that framework, letting us know as kids that we are capable of doing anything we set our minds to, that we set our own limitations if we were going to have limitations, which means the world is our oyster." Learn more about Peggy here.
Shelley, Senior Property Administrator
Shelly has worked with UTA for a total of 16 years. "The thing I enjoy most about working at UTA is probably connecting people and communities. The fact that the transit system can get people from diverse communities or farther-away places into a downtown area for a special event, how it connects people locally to be able to transition with ease is probably my favorite part." Learn more about Shelly here.
Stacey, Director of Workforce Technical Training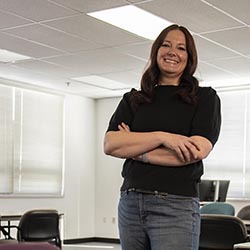 Stacey has been with UTA for over 19 years. "What I enjoy most about working at UTA are the different ways we've been able to impact the community through providing service for people who may not have other means of transportation and opportunities. But really, it's the impact we have on our employees here, that really gives me goosebumps to come to work every day." Learn more about Stacey's story here.
Tina, Maintenance of Way Office Specialist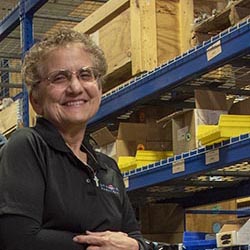 Tina has been with UTA for 25 years. "My advice to other women working at UTA would be: stand up for yourself. You know, sometimes things aren't going just right, and if you do stand up for yourself, it might be a little bit of a rocky road for a while, but stay strong and do what you believe in." Learn more about Tina here.

UTA is grateful to have so many amazing women on our team. We celebrate you, not only this month, but every month. #WomenMoveUTA