As the Wasatch Front population continues to grow so does UTA. In fact, we made our 10,000 hire in August and currently employ roughly 2,500. It takes so many people with various roles, skills and backgrounds to deliver reliable, multi-modal public transit.

To keep things going we are having a Maintenance Open House this Saturday from 10am - 2pm. Representatives from FrontRunner, TRAX, streetcar and bus will be available to share information about our numerous positions that fall under maintenance and our various training and educational benefits UTA offers. If you're still on the fence about whether you should attend, there are shop tours too! The event is a great way to find out more about working in maintenance at Utah Transit Authority.

RSVP now at www.rideuta.com/MaintenaceOpenHouse

In support of our big event we asked a few of our employees that have successful careers in maintenance at UTA to share their journey of keeping things running.


Gareth Graham, Manager of Vehicle Performance and Maintenance
Gareth started his career with UTA in January 2005 as a Bus Operator. He had prior training and experience in maintenance and had his eye on a maintenance position at UTA. As soon as a position opened up, he moved over to our maintenance team. Gareth started in maintenance as a service employee and then went on to hold a variety of maintenance positions. His goal was to learn and experience as much a possible so that he could progress in his career. His drive and curiosity led him to move up to his current position as Manager of Vehicle Performance and Maintenance.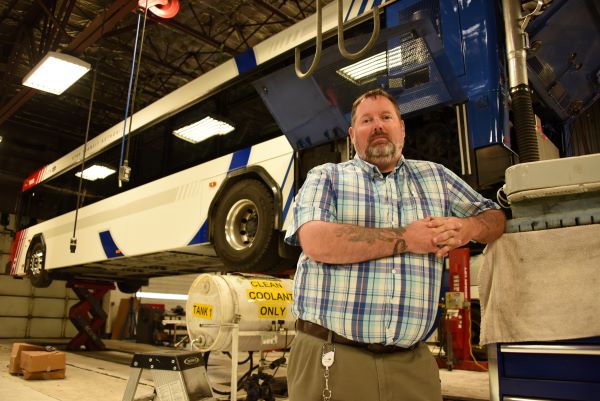 Gareth says he enjoys being in a position where he can have a hand in training and encouraging employees to strive for their own career goal realization at UTA.

His advice to others? "Take advantage of as much training and hands-on experience as you can. Start your career in maintenance with whatever position is available. It may not be your ideal position but it gets you into this great company. Once you're an employee, make use of all the great training opportunities we offer and build your career from there."
Mitch Holmes, Maintenance Training Specialist
Mitch started his career with UTA in April of 1982 as an entry-level mechanic at our Ogden location. At the time, only six of the 60+ buses that were garaged in Ogden had power steering! Through training and hard work, Mitch worked his way to a mid-level mechanic and then became a Journeyist Mechanic.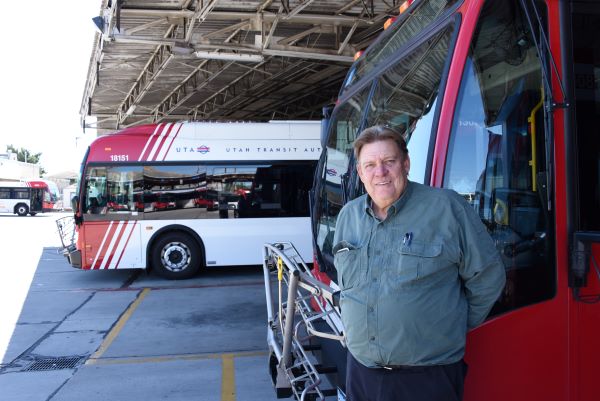 After years of experience in the field, Mitch is now a Maintenance Training Specialist, where he trains our mechanics through various programs. Mitch's specialty is teaching preventive maintenance, advanced electrical and diagnostics, and HVAC. Mitch's classes are sought after because he is a natural trainer and can engage any audience through his storytelling and parables.

"I enjoy meeting and teaching people," said Mitch. "You learn a lot and experience the trade in a different way when you teach people about it."

Mitch is highly focused on his customers and client groups. If he sees a need, he will do everything he can to ensure they are set up to be successful. For example, when UTA purchased Clean Natural Gas (CNG) buses, we struggled to get the mechanics to pass the CNG tank inspector certification test. After hiring several different contractors, Mitch took it upon himself to research the information and bring the training in-house. To date, all of the mechanics that have attempted the tank inspector certification have successfully passed after attending Mitch's course.


Teresa Jessen, Manager, Light Rail Vehicle Maintenance
Teresa started her career with UTA in October 2008 as a Light Rail Vehicle Maintenance Service Employee. She passed the Electro-mechanic test in 2010 and worked as a mechanic for about a year, at which point she was encouraged by her coworkers and supervisors to apply for a supervisor position at the Jordan River Rail Service Center. Teresa applied and was promoted to Light Rail Vehicle Maintenance Supervisor in April of 2011. She worked in this role for five years before being promoted to Light Rail Vehicle Maintenance Assistant Manager, and then Manager shortly after. Throughout her career, Teresa says she learned the ins-and-outs of each role, which helped her gain the experience and knowledge needed to continue to grow at UTA.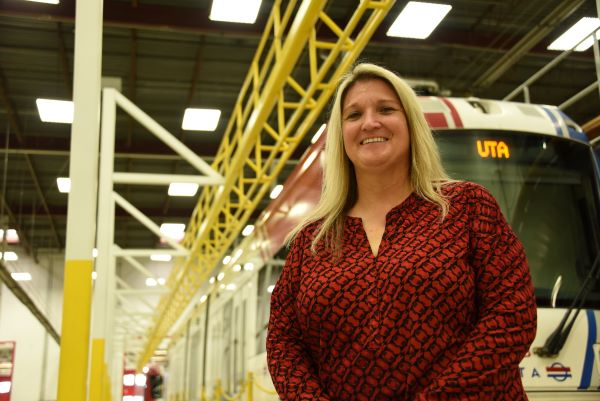 Teresa enjoys sharing knowledge with others and watching people grow in their careers. She strives to build a culture of respect, accountability, trust and confidence by building relationships with her team and working to resolve any obstacles they may face.

Her advice to anyone considering a maintenance position at UTA: "Light Rail Vehicle Maintenance has built an amazing career path and training program over the years. This is a great opportunity for anyone interested in the maintenance field, with entry-level positions available. Tell us what you want to do and we will help you achieve your goals!"

If you're at all curious about working in maintenance at UTA, then we encourage you to RSVP for Saturday's event: www.rideuta.com/MaintenanceOpenHouse.