This year, we conclude our work on projects funded by the TIGER (Transportation Investment Generating Economic Recovery) grant awarded by the Federal Transportation Administration (FTA). UTA received this $20 million grant in 2016 to help build transit-adjacent and general mobility infrastructure with regional and local partners. These partners brought an additional $11.8 million to the projects. TIGER projects included pedestrian bridges, multi-use paths, crosswalks, and improved bus stops and bike facilities. Below, we highlight the last few of these project that, like others, will improve mobility for thousands of riders and active transit users along the Wasatch Front.
300 North Pedestrian Bridge
This bridge at 490 West 300 North in Salt Lake City addresses one of the state's top safety concerns and provides safe, reliable, accessible passage over five rows of train tracks just west of West High School. In addition, it's a beautiful state-of-the-art bridge with 360-degree glass elevators and warming systems to manage snow on the stairs during the winter. It was made possible through contributions from UTA, Salt Lake City Corp., WFRC, Union Pacific Railroad, and UDOT.

Like other TIGER projects, Salt Lake City will assume ownership and maintenance of the bridge once it is opened to the public.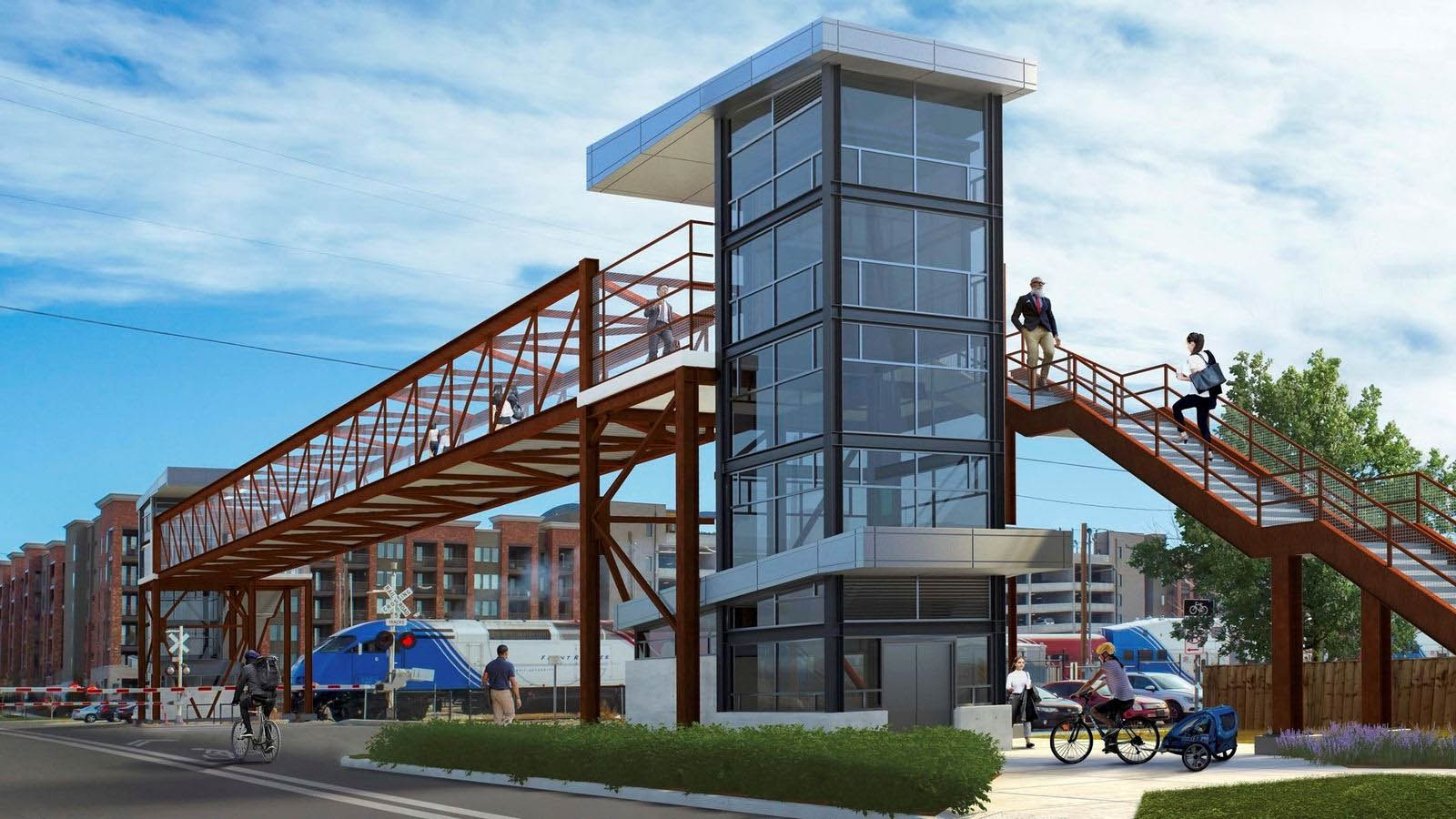 Bike Facilities
Making active transit possible and creating more first- and last-mile solutions sometimes comes down to more bike parking. Through the TIGER grant, we have been able to add 45 new amenities across 29 rail stations (FrontRunner and TRAX). These include eight bike shelters, 21 bike repair stands, and 17 bike racks with ability to hold up to 130 bikes. Keep an eye out for them next you're traveling with your bike.



Provo Pedestrian Bridge
This pedestrian bridge connects UTA's Provo Central Station to 100 West. This is close to Downtown Provo and biking distance to Brigham Young University. Similar to the other pedestrian bridges built through TIGER funds, this allows riders and those traveling by bike and foot to safely cross over both UTA and Union Pacific rail.
We'll be doing a community celebration soon! Stay tuned for more details!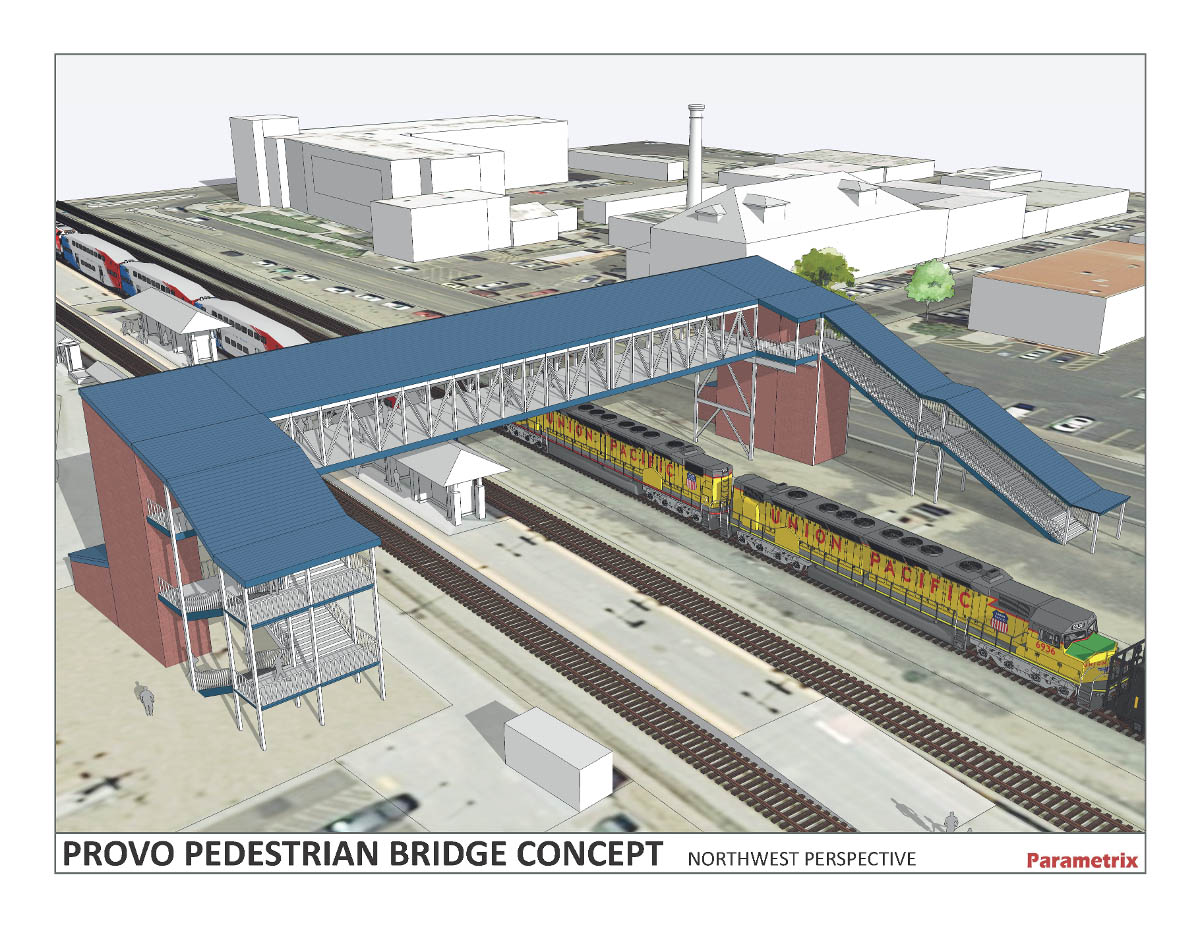 A Few More To Go
More pedestrian bridges are on the horizon at UTA FrontRunner stations. The city of Layton is leading on a pedestrian bridge near Layton Station, and UDOT is working with UTA on a pedestrian bridge near Farmington Station. Both are expected to go live in 2025.
Wrapping Up TIGER
This grant was not just about dispersing funds. It was about working with community partners to make tangible improvements for pedestrians and cyclists with many projects aiding access to UTA services. This work required thoughtful prioritization, patience, collaboration, and a whole lot of project management from UTA's incredible Capital Development Team. Congratulations to everyone to for completing 161 projects across six counties to improve Utahns' quality of life!

For more about TIGER, head to https://rideuta.com/Current-Projects/TIGER-Grant-Project.